SLOW Retains the South East Relays Open Trophy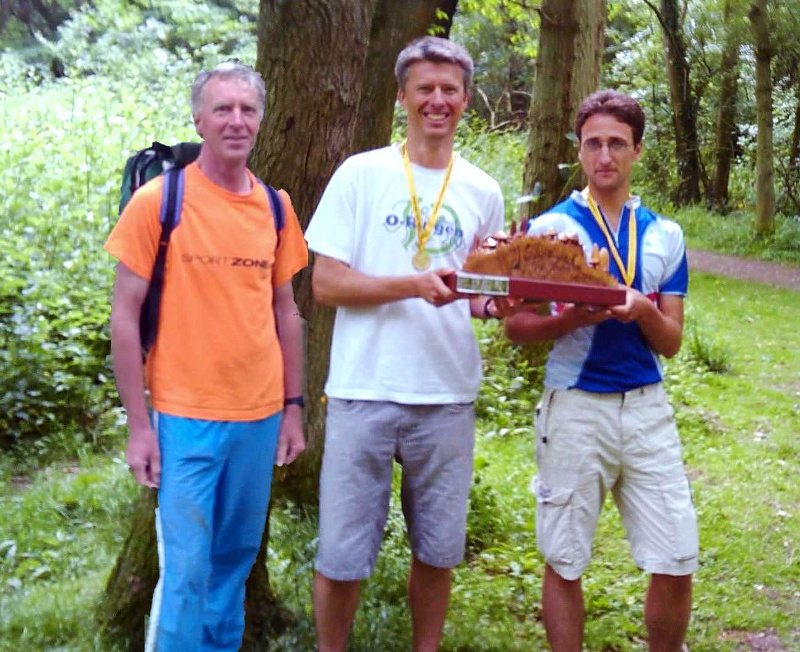 The winning Open team at the South East Relays – Charlie, Phil and Ed.
Last weekend, a small SLOW contingent was at Whippendell Woods, near Watford, for the South East Relay Championships, organised by HH. One team of three was entered in each of the Open (Blue, Green and Blue, run by Phil, Charlie Turner and Ed respectively) and the Handicap (Blue, Green and Orange, run by Yehuda, Libby and Heather).
It was a tight race in the Open event, with CHIG and SLOW neck and neck after Phil and Charlie's run – just five seconds separated the leading two runners after two legs. Ed, as last leg runner, was able to pull away in the latter part of his run, giving SLOW the win for the third time in a row – SLOW becoming only the second club to have won the trophy three times consecutively. In the handicap race, solid runs ensured the team came home in 11th place out of 18.