SLOW finishes 2012 with strong showing in Surrey
SLOW was well represented at two events ran by Guildford Orienteers on the final weekend of 2012: trail races on Saturday 29th, and a level C event with middle distance style planning, at Waggoners Wells in Hampshire on Sunday 30th.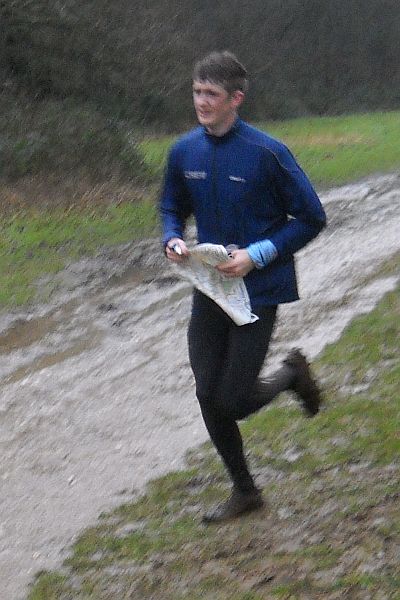 The trail races were the second running of the Pilgrims Wey Challenge, on footpaths south-east of Guildford with parts of several orienteering maps included. In filthy weather SLOW provided 10 of the 36 successful completed runs, with Ralph Street, back from Sweden for the holiday, and Jev Petrovs 1st and 2nd on the long (20km) course.
On Sunday, Paul Couldridge was third on the brown in better conditions, the first of 9 SLOW runners on the longest course. In all SLOW had 20 of the 258 runners completing courses.
Well done to Simon and Stephanie Moss, Andy and Karen Jones and Roger Wilson for managing both these events in the holiday season.
Race report by Paul Street