Decision on Kingston Street-O to be taken on Sunday Night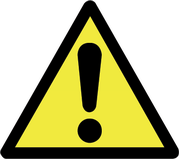 Roads and pavements in Kingston are currently very icy. It may be necessary to postpone the Street-O event, due to take place on the evening of Tuesday 12th, if the unsafe conditions persist. A decision on whether to postpone the event will be made late on Sunday evening.
The decision will be posted to the SLOW website and also by email to people on the SLOWmail mailing list late on Sunday evening.