Fulham Street-O Results
Comments from Rebecca (event organiser):
"Well done to the 60 intrepid runners (and 1 dog!) who braved the inclement weather for the first Street-O of 2022, the 4th in the 21/22 series. All runners returned safely to HQ (although 8 failed to check in – please remember to do so in future as it really does make the organiser's job easier), and I'm pleased to report that the SLOW first aid kit was not required!
I hope everyone enjoyed the pan flat course – in stark contrast to the previous hillier Richmond event. The Duke's Head proved to be a great venue in Covid times, with a huge downstairs area available for our private use and a dedicated changing area. While planning the map area, I was keen to avoid busy thoroughfares such as the South Circular and the A4, but inevitably there were some compromises – a lot of the map area was lost to the River Thames, and the presence of the Hurlingham Club meant a large area in the south east of the map was out of bounds.
Regrettably technology proved a frustration for 8 runners. GPS tracks were not always aligned with the map, meaning that some CPs were problematic – 3 runners failed to get a "ping" at 15 for example. Rest assured, manual adjustments were made to all runners' scores where problems were reported and it's obvious from their track that they visited the CPs in question.
In terms of results, Michael Crone visited the most CPs on the night (23) but incurred 60 time penalties, demoting him to 3rd place behind Simon Wright and series leader, Ryan Sutton. The ladies honours was decided by a single second! Lizzie Broughton visited an impressive 18 CPs but her time of 1:00:01 resulted in 30 time penalties demoting her to 11th place behind series leader and co-ordinator Vinh-Phuong Hoang. Both finished on 410 points but Vinh-Phuong's 59:42 finish time gave her the edge over Lizzie on the night. Commiserations Lizzie! Eleanor Broughton finished 3rd, so there will be no change in the series rankings for the ladies after this event."
Also not mentioned above, but the on-the-night helpers Stephen and Julie were superb and a big thank you to both!
Final Results (including adjustments)
Any further results queries please email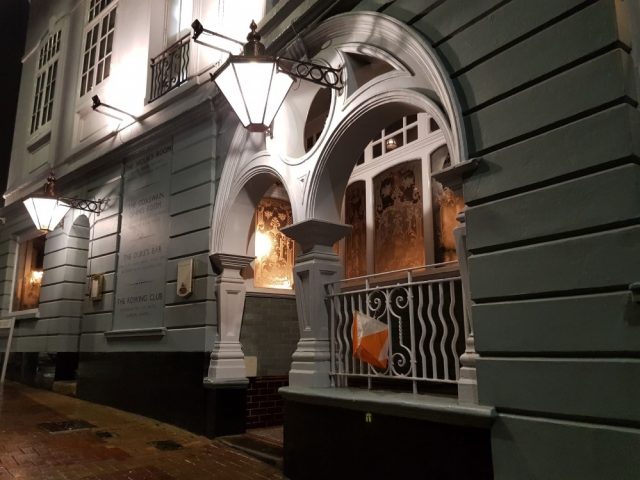 The next Street-O in this series is being organised by LOK on 8th February. Do check their website page for details. See you then!