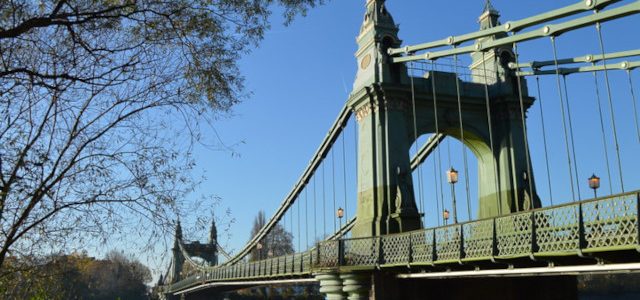 Hammersmith Street-O and Overall Results
Series Comments
We made it to the 2021-22 series finale! Thank you to everyone to attended the event, or any of the other events in the series. Do come along again next time. It was quite an achievement having all of the planned events go ahead, over what is quite a long season with the added uncertainty of how Covid would affect things over the winter. Well done to the series winners Lizzie and Ryan. A huge thank you to all the race organisers, some of who were first time organisers, who made the series possible.
I'm on the look out for organisers for next series which starts in the Autumn. Please get in touch if you're interested. You'll have a wider choice of locations and dates the sooner you come forward.
The Street-O series was using MapRun for the first time. I have put together a feedback form and would appreciate if you take the time to fill it in. It is your chance to help influence any changes for the next series. There is a box to allow additional comments. Alternatively email me any comments on how you felt the series went or suggestions.
Vinh-Phuong Hoang, Street-O series coordinator.

Event Comments
Our last event of the street orienteering series this year unfolded in a fair evening on the northern banks of the Thames. Some 70 runners headed off to the streets of Hammersmith, Barnes and Chiswick. The unusual setting of a sole river crossing at one side of the map has created another extra far 'corner' on the map. I've scaled downed points available on the other three corners to make it fair to those who made the effort for the far corner. Whilst a majority of competitors remained on the north banks, the limited crossings on the A4 and the railroad has also proven challenges in decision making and navigation. I've also tried to bring everyone to some local beauty sights including Ravenscourt park, Thames path, Hammersmith Bridge and Leg O Mutton. Those who went south would enjoy a few sprint-liked route choice decisions facilitated by the cob-web shaped streets of Barnes. As per the routes uploaded, choices are quite divided apart from the more obvious Leg O Mutton route. I've attached the solution for those who are interested or didn't reach that side.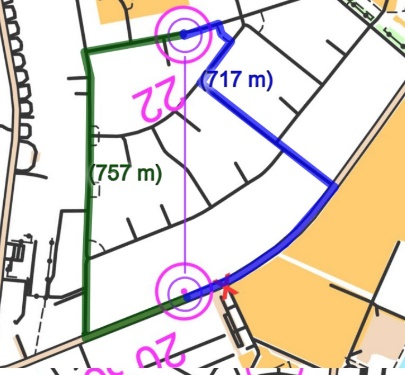 I had some feedback around a blocked path near #30 and the fact that the out-of-map Barnes Bridge was used by some locals who knew its existence. My apologises for failing to address that in the planning. I have to thank all of those who volunteered to make this event possible, the Black Lion Pub for allowing us to use the venue and all of the 70 familiar and new faces that showed up. Hope all you enjoyed my take on Hammersmith Street-O.
Himmy, event organiser
Results
v2 results uploaded Friday 13th May
Final Results (including adjustments)
Get in touch with

for any further results enquiries. There are a couple of missing results.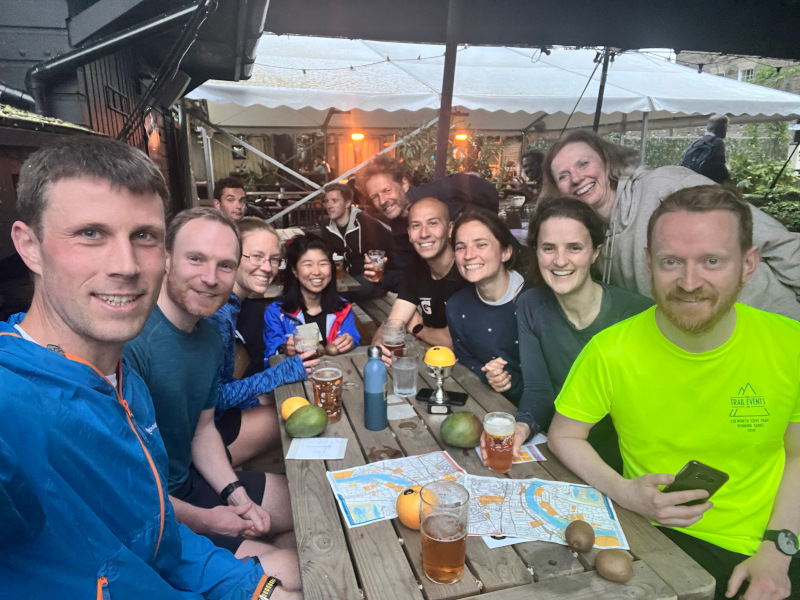 Achievements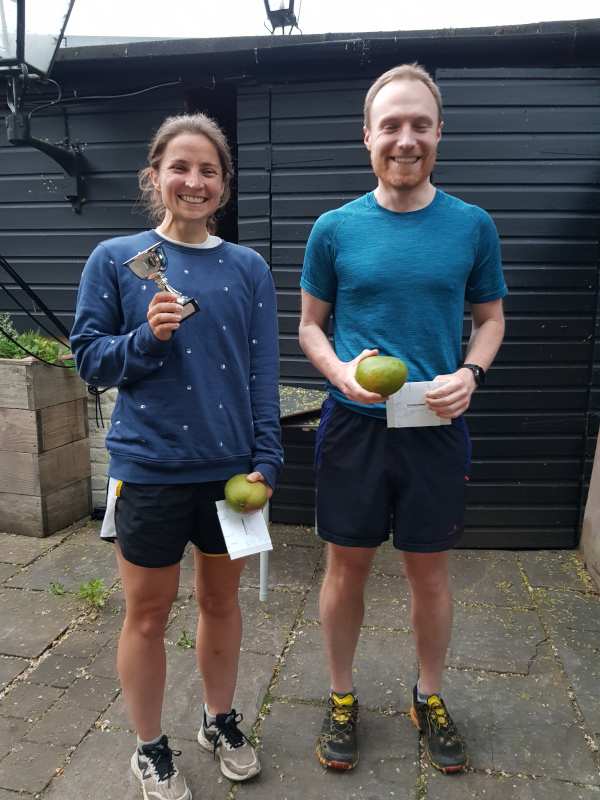 Congratulations to Michael, who took his second win of the series and was the only person to run faster than 4min/km average.
Congratulations to Ryan, the men's series winner, followed by Tom and Ben.
Congratulations to Lizzie, who had a storming run to win the women's series, followed by Vinh-Phuong and Eleanor.
Special call out to Ryan, Tom, Lizzie, Vinh-Phuong and Roderick who attended all 8 races of the season.
Well done to the 20 people who made Hammersmith their first Street-O event of this series. Come along to more events when the series restarts in the Autumn.
Well done to the 16 people (Ralph, Clare, Kieran, Nick, Iris, Algirdas, Duncan, Tony, Jack, James, Paul M, David, Luis, Paul H, Stephen and Camille) who achieved their highest series points at Hammersmith. It's great to finish on a high!

Well done to Duncan who had the most "efficient" distance per point, running 12.4km for his 510 points.
Future events
The summer Park Race series starts next week. Check out parkrace.org for full details.
If you like Street-O then you will like classic urban orienteering races. Save the date for the "London City Race Weekend" Saturday 3rd September – Sunday 4th September. SLOW's flagship urban event is on Saturday in the City. This will be accompanied by LOK's Sunday event in King's Cross.