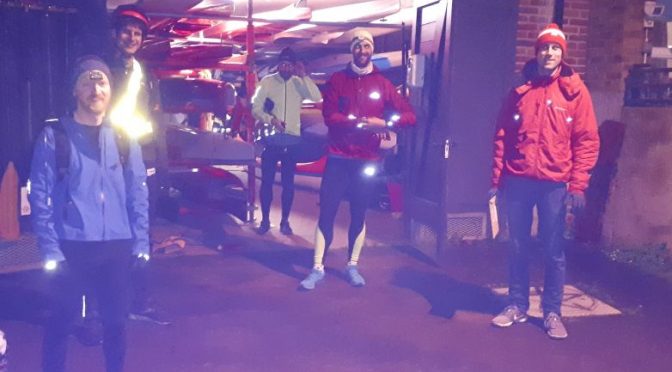 Richmond December Challenge Results
You can now find the results from the December Street Orienteering Challenge in Richmond here, and the series results have been updated here.
Well done to the almost 50 runners, of which around half did the challenge on the first night, thereby earning themselves an extra 20 points in the results. It is great to see many new names behind serial winner Matt Vokes, including highest scoring woman (and third overall) Suzy Whatmough.
Thank you to course setter Tom Sharpe, seen in the photo above with some of the early runners.
Next up is our January challenge, which will be another one hour 'score' race, this time inside Richmond Park (which offers great running at this time of year) – details will be available very soon.
Any questions or comments please don't hesitate to contact

Matthias Mahr, Street-O coordinator