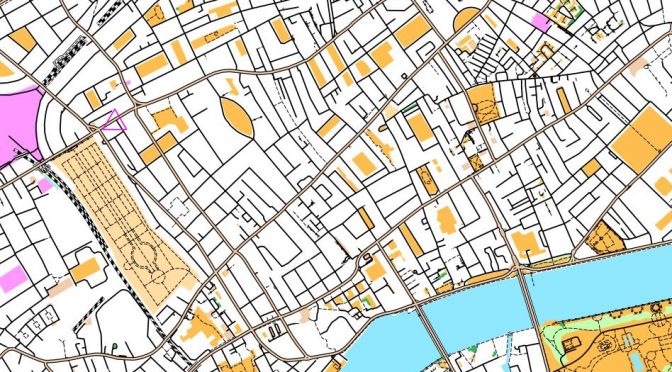 West Norwood Street-O Results
Here are the Results from the first Street Orienteering race of the season held last night around West Norwood.
Many thanks to Vinh-Phuong Hoang for planning one of the most fiendish courses of the last few years, keeping runners on their toes the entire time! In the end, James Fraser won by a whisker with the first 5 men separated by only 16 points, while Rebecca Dal Bon was top woman.
The organiser says: "I wanted to bring people to an area which we haven't orienteered at much before. Hopefully people liked it. I planned the course to encourage people to run up as many hills as possible and hopefully people were compensated with good views as a result, particularly over Central London. Many thanks to everyone who helped out and the pub for having us. We had a few new faces today- perhaps we'll see you at the next races too."
Uncollected maps will be brought to the next race, organised by our friends at London Orienteering Klubb around London Bridge on Tuesday 9 October (details to follow). There is also lost property of one male black belt, which you can claim by emailing me as below.
Matthias Mahr, Street-O coordinator