Results from Bushy Park Trail Challenge 2012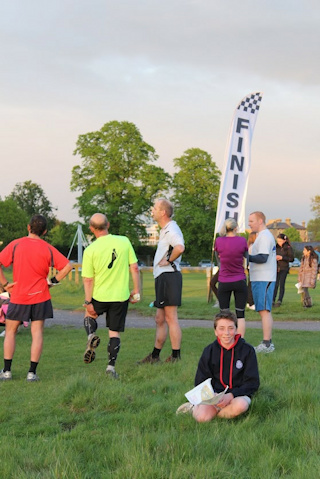 Results from the 2012 Bushy Park Trail Challenge are now available.
Organiser's Comments (Dan Findlay-Robinson)
Following on from last nights fantastic 1st trail race of the year at Bushy
Park, I'd like to thank the following
Mark Vyvann-Robinson for putting out the courses and marshalling
Alison Ingelby, Chris Fry and Judy Fry for managing registration
Scott Collier on SI
Paul Couldridge for providing coaching and support to those newbies before
the start
Chris Robinson and Don McKerrow for coping with the deluge of Girl Guides
on both the 2km course and Naughty Numbers
and finally Andy Robinson for planning such good courses and for obtaining
the permission's for the event overall.
(Also big thanks for anyone who pitched in that i wasn't aware of)
Photos courtesy of Gavin Andrews.