Orienteering on TV
The International Orienteering Federation (IOF) has made available all the broadcasts from the 2022 Foot Orienteering Internationals. The @IOFOrienteering channel on YouTube has over 250 orienteering videos.

The broadcasts provide live coverage with English language commentary on the internet, usually for a modest fee, sometimes free. They are high quality and are the filming is used in many countries for live national TV.

World Champs Broadcasts
The coverage of the 2022 World Championships might be of particular interest to a UK audience for two reasons. Firstly the Champs were in the sprint disciplines and the next occasion there will be such a World Champs is Edinburgh in 2024. Secondly the British team enjoyed great success.
The World Champs Sprint Relay (picture of GB team above including SLOW member Ralph Street). Great camerawork and informative commentary in the Kolding sunshine – 90 minute programme.

Knockout Sprint – Quarter-Finals, twelve races in a little over an hour in the fortress town of Fredericia – 80 minutes. (This was free to watch on the internet.)

Knockout Sprint – Semi-Finals and Finals, eight races in two hours in Fredericia.

World Champs Individual Sprint from Vejle – great runs from Megan Carter-Davies and Alice Leake – two and a half hours.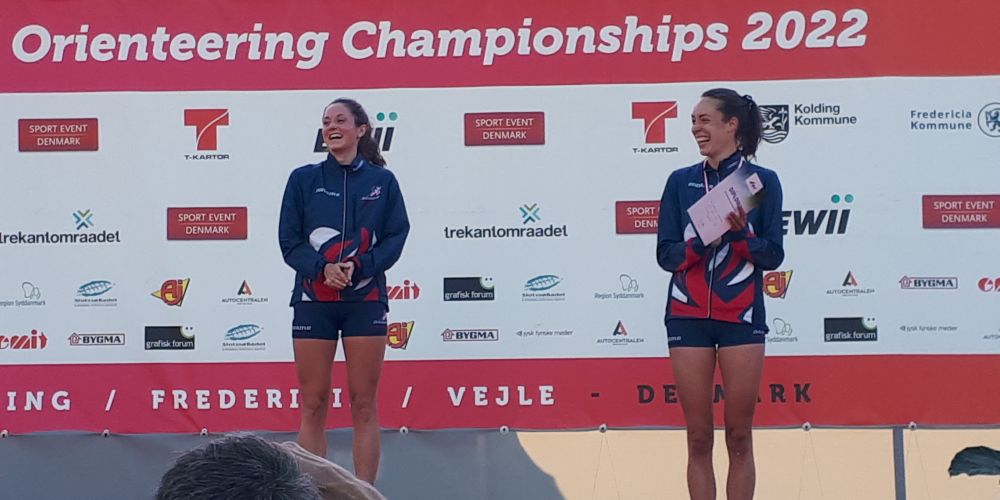 World Games Sprint Relay
The World Games ("the Olympics for non-Olympic sports") were in the heat of an Alabama summer, and the GB team in the sprint relay race in downtown Birmingham had unexpected success.