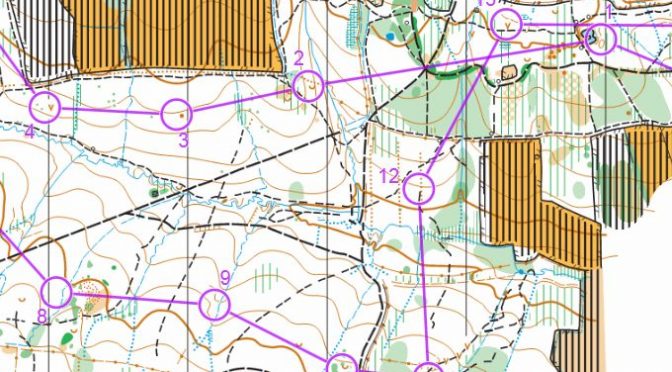 Autumn Series 5 – Wormley Woods
(Image from the Chigwell OC Routegadget.)
Thanks to Chigwell Orienteering Club for today's final race in the SLOW Autumn Series.
18 SLOW runners made the trip to the north-east of London, with Paul Couldridge winning the longest course. So he will take the SLOW Autumn series and with the maximum possible score.  Final scores for everyone will be posted once Ranking Points have been allocated.
SLOW Runners
Brown (10.3km, 235m)
1.Paul Couldridge 60:30; 15.Ollie O'Brien 76:15; 17.Yordan Kolev 77:58; Kwun Him Himmy Lau 106:44.
Short Brown (8.6km, 155m)
14.Andy Robinson 85:20; 17.Fiona Tam 88:45; 20.Camille Roux 97:58; 25.Mélanie Roux 118:00; 26 Nicolas Roux 126:01.
Blue (6.8km, 130m)
27.Keith Davies 66:30; 28.Don McKerrow 66:34; 29.Sue Carter 68:39; 39.Théophane Roux 75:12.
Short Blue (5.1km, 115m)
6.Dorte Torpe Hansen 43:33.
Green (4.5km, 105m)
18.Olin Davies 52:27; 22.Chris Robinson 53:01; 46.Christine Glew 73:57.
White (1.6km, 50m)
2.Louisiane Roux 16:26.