GLOSS
London OK's GLOSS series for 2019 has wrapped up, with SLOW successfully fielding a full team at all five races.

Sunday 23 June Gunpowder Park   – Handicap results
Sunday 30 June Barnes Common    – Handicap results
Saturday 06 July Highfield Park    – Handicap results
Sunday 14 July Belhus Woods   – Handicap results
Sunday 21 July Nonsuch Park – Handicap results
After the final race at Nonsuch Park on Sunday, and once the arithmetic of the handicapping had been applied, SLOW were determined to be second behind the series winners HAVOC – Havering and South Essex Orienteering Club. The score in the final race was 528 – 524.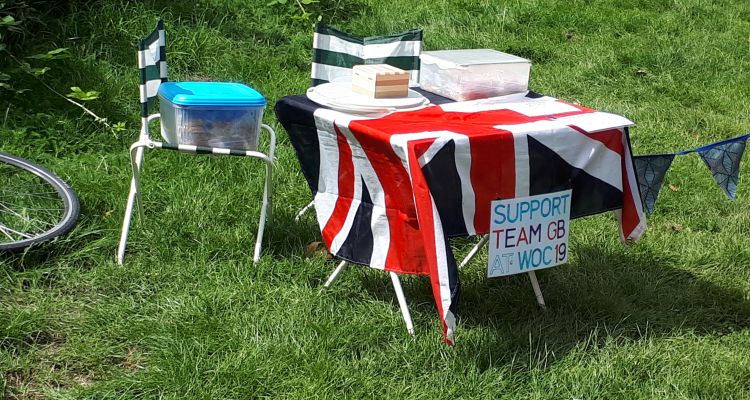 Thanks to Mole Valley for the Nonsuch Park race. With their kind permission and support Sarah Brown ran a flapjack stall for the Orienteering Foundation appeal to support the GB Team in the forthcoming World Championships. Sarah thanks runners for supporting the appeal to the value of £51.20.
A park on a nice summer Sunday morning can be quite busy, and several passers-by took an interest. It's good to be able to talk about the range of our great sport.