Harvester Relays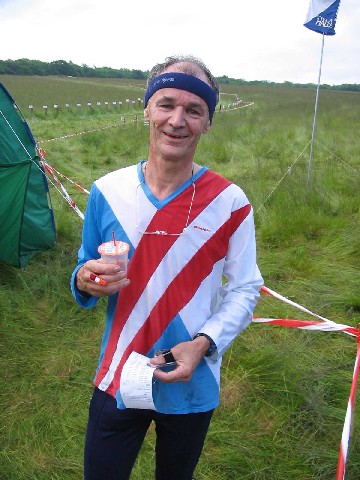 Our A team comprised Andy R, Richard C, Ed, Pete, Mike G, Don & Paul N. All of them had ok to excellent runs. After 2 legs we were 6th & we held that till 40 minutes from the end of 8 hours of running when a stronger FVO runner overtook us. But 7th is our best position this millennium!
Our B team comprised Chris F, Jim, Andy, Vicky & Vince. Again there were some good runs. The team was n/c because Andy had already run in the A team. But we would have come 12th out of 28 teams, just 43 minutes down on the leading team. After Chris & Jim had run we were a few minutes ahead of the best handicap team.
The event was very well organised with real-time computer displays of how well the runners were getting round their courses. SLOW had their own part of the campsite so it was easy to find people to meet up.
The Harvester is a unique event in the British orienteering scene & should be experienced! Next year the event is on 10th June in South Scotland. It should be possible to fly up by budget airline for less than £50 and have team transport from the airport. Have a think about that.