London Park Race Series 2023
On Tuesday evening Dartford OK's event near the Olympic Park wrapped up the 2023 Park Race Series. We were hosted at the Lord Napier right by Hackney Wick station, and the racing was in Wick Woodland and on Mabley Green. Thanks to organiser Keith Bennett and planner David LeFevre. Hackney Wick Event Report (on the Dartford OK site).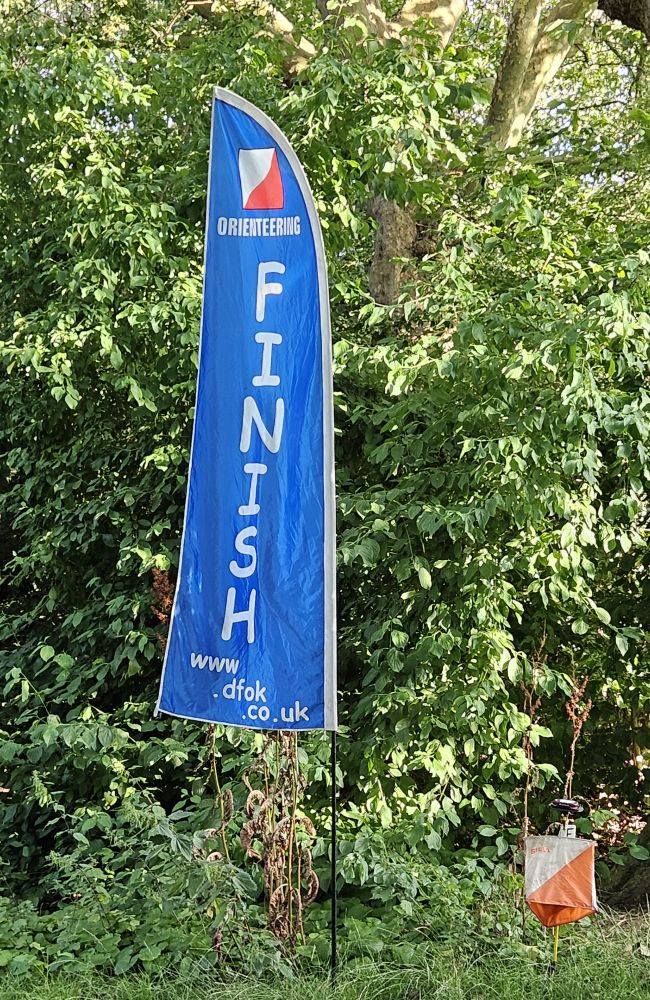 Some runners, including David LeFevre, and two SLOW members, Daniela Pretelt Harries and Teresa Bertran, had a 100% attendance at the ten race series!. They were recognised with small prizes, and the acclaim of the post-race packed rooftop garden terrace area. David had to miss the ceremony as he was collecting controls.
Thanks
Many thanks to the many SLOW members who made the series happen. The overall coordinator was Sarah Brown, with assistance from Barbara Griessner. The series scoring was handled by Fiona Tam. The four SLOW events were all supported for equipment and timing by Gordon Parker and for mapping by Don McKerrow. The leads on the four SLOW events were Lulu Williams (Gunnersbury), Himmy Lau (Waterloo Parks), Ryan Sutton and Eleanor Broughton (Richmond) and Diane, Jemima and Cecilia Hayward-Bhikha (Brockwell Park).
Overall Winners
Each race offered two courses: Long and Short.

Short Course
The overall short course prize was won by Jake Bennett of Dartford OK.

Long Course
Scoring at each race was 100 for the course winner, reducing by 1 point for each position, to a mimimum of 1 point. In most races there were under 100 runners, but for example at Waterloo Parks there were 119 starters on the long course. In addition scores were also calculated separately for women, who therefore appear in both Open and Women tables.
A runner's best five scores were totalled for their overall score. And 324 names appear in the final table. Thanks to Fiona for tabulating it all.

Overall Scores – London Park Race Series 2023

In the open competition the top positions were a close contest between three runners: Michael Crone of SLOW, Laurence Ball of Norfolk Orienteering, and Oliver Williams of the Sheffield Universities Alumni club SPOOK. Of the 10 races, Laurence won four, Michael won four, and Oliver won two, with all having sufficient second places to fill out their five counting runs.
So Michael and Laurence scored 499 and Oliver 497, and with Michael running and winning the final race and Laurence not being there it was Michael who stood on the (imaginary) winner's podium on the night. Fourth with 490 was former SLOW member Tom Cochrane, now captain of Happy Herts OC, fifth with 481 was Harold Wyber of Chigwell (who organised the CHIG race in the series) and sixth was a relative newcomer to orienteering James Leech of SLOW with 477.
The women's scoring was not so close, as Vinh-Phuong Hoang of SLOW also racked up 499 points, a margin of 10 over second, with wins at Waterloo, Valentine's, Brockwell and Hackney Wick. Vinh was incidentally 19th in the open competition.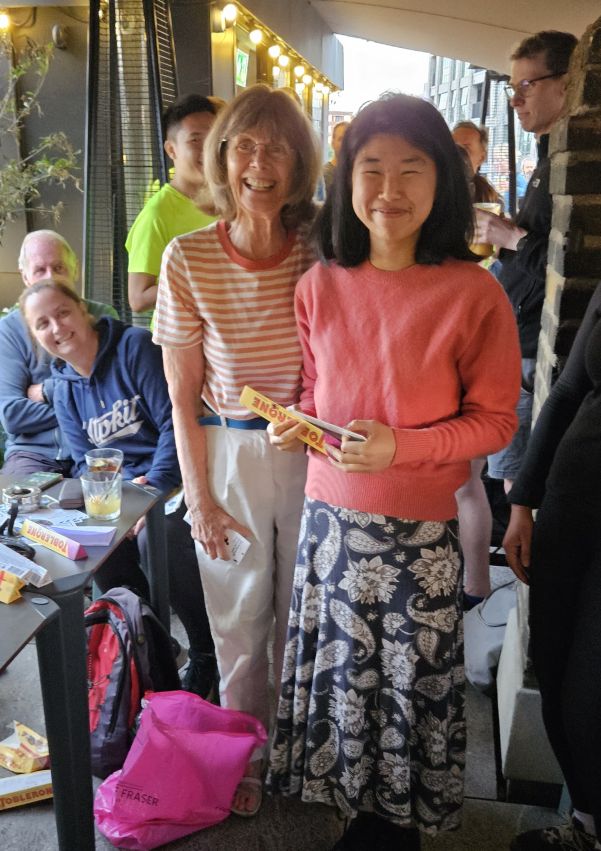 Eight of the first nine women are members of SLOW. Second woman (36th in the open) was Fiona Tam with 489. Third (43rd in the open) was Carys Morgan with 487. Fourth was Iris Lueke (45th in the open – level with Don McKerrow) with 483. Fifth was Heather Findlay with 478, and sixth was the independent (no club) runner Francesca Stocco with 477. Seventh and eighth were the 100% attendees Teresa and Daniela, and ninth was assistant coordinator Barbara.