SLOW Treble at the London Marathon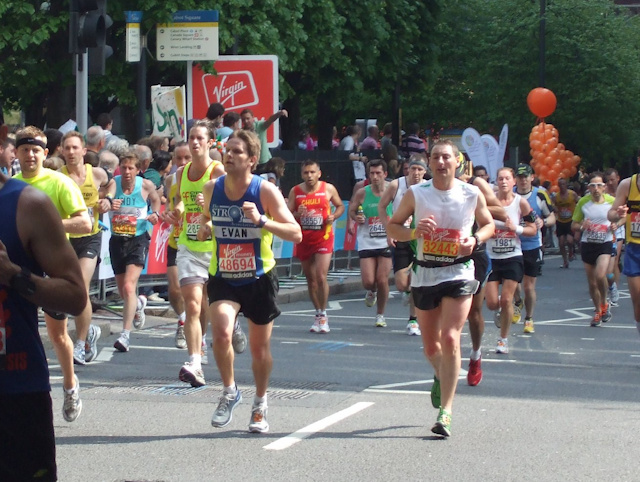 Three SLOW athletes ran in the 2011 London Marathon which took place today in warm and sunny conditions. Congratulations to Evan Barlow, Carys Morgan and Jayne Sales who completed the course. Various members of SLOW were on hand at several points of the course to cheer them on.
SLOW Results for the 2011 London Marathon:
1538th – Evan Barlow – 3:07:16
7016th – Carys Morgan – 3:49:51
19024th – Jayne Sales – 4:40:55
Evan and Carys automatically qualify for the 2012 London Marathon.
Well done also to Ed Catmur who ran the Lochaber Marathon last weekend in 2:52:00, and Karen Hillary who ran the Brighton Marathon last weekend in 3:40:14.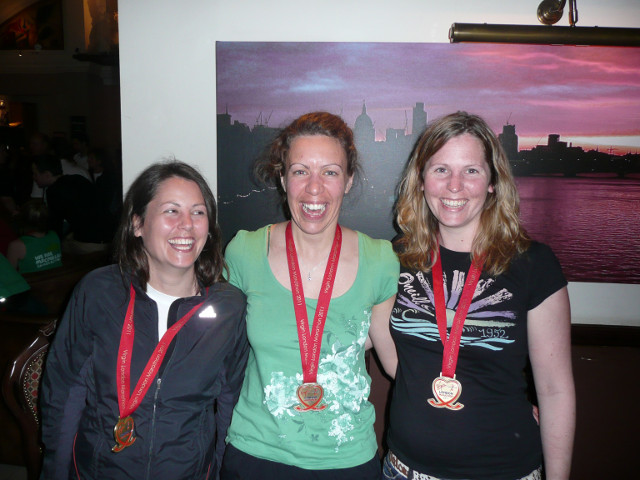 Top: Photo by Nick Taylor of Evan Barlow on the 20th mile. Above: Photo by Peter Huzan of Catherine Sales, Carys Morgan and Jayne Sales with finishers' medals.