South London at the Harvester Night & Day Relays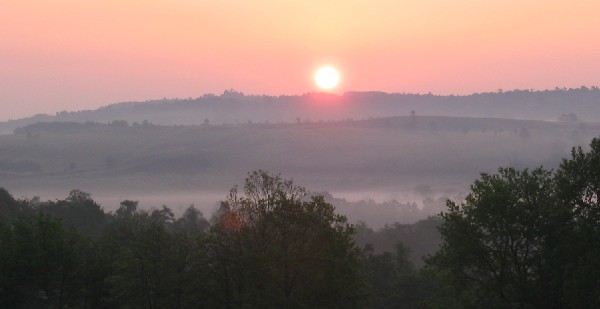 The Harvester relays were near Ashdown Forest this year & it was good to see that SLOW had quite a few teams. These relays are more team-focused than the other orienteering relays during the year – there is no individual race, & you are in a team of seven or five, with half the people running in the dark. Fortunately no-one mispunched! The event was very well organised by Mole Valley including having several radio controls, a spectator control & great weather.
Our age-handicapped teams were looking to get into the prizes this year and they all came away with tall shot glasses to savour the event. Our first team back was the B Handicap. In fact they won the B course overall with Charlie T just managing to hold off the other teams on last leg.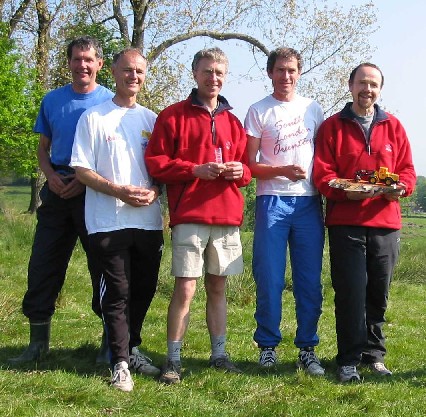 Our Women's Handicap team were second women's team overall, but given a team could win only one prize, our team picked up the Women's Handicap Trophy & more valuable UK relay league points. SLOW's women have done really well in the league this year.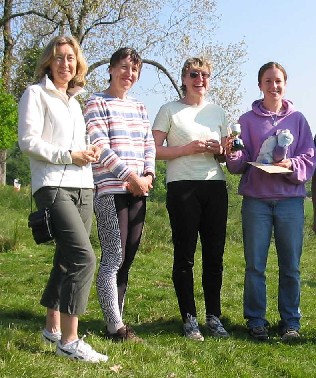 Our final team on the B course was a team out to enjoy themselves & totally succeeded. Well done to Sarah C & Dick for getting round in the dark, & Tony C & Gordon brought the team home in the daylight.
Our A Handicap team had some serious competition in the handicap class from Bristol, the Army & Southdowns. Eventually Bristol pulled away & we ended up 3rd, 25 minutes behind (8th overall).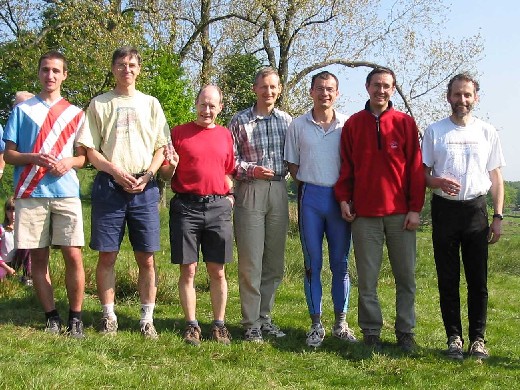 Our youthful A Open team (Mike G, Gavin, Simon E, Mark V-R, Phil, Paul N, Charlie W) all performed very respectably & probably will end up 12th once the final dibber has been downloaded!
Thank you to the Catmurs & Chris Fry for lending spare headtorches – I'm sure they were well appreciated by those using them. I only once had to get up in the middle of the night during the week to swap batteries while recharging! Thanks to all of you for making things reasonably straightforward on the weekend by camping early or letting me know when you were going to arrive. Next year the relays are near York on 4th June – I hope this year has generated a lot of enthusiasm so that we will have some teams going up (by coach?) next year. See you at the South-East Relays on 23rd May at Wimbledon Common, or at an evening training event soon.