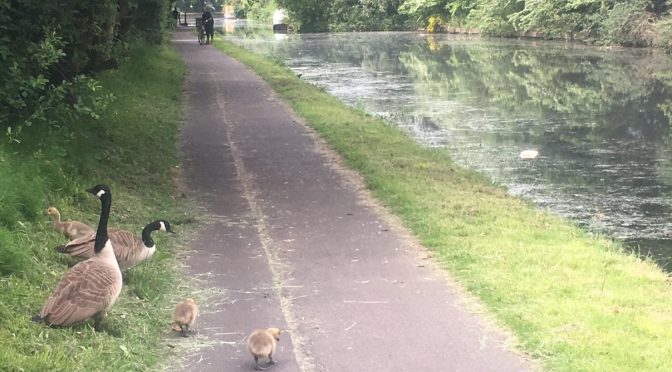 Boston Manor Park 27th June – Online entries now open!
*** Entries now open on SI entries!! ***
On Sunday 27th June SLOW will host the first in the series of Greater London Orienteering Summer Series (GLOSS) races, straddling the West London Boroughs of Hounslow and Ealing using Boston Manor Park. Organiser Duncan is hoping that with the start and finish located less than 500m from the Piccadilly Line station of Boston Manor, many Londoners and others from further afield will turn out for this gentle return into Sunday morning orienteering.
We are offering two courses in line with GLOSS guidelines – a GLOSS course of 4km with optional extension of 2km and a yellow course of around 2km. Start between 10 and noon, although this may be extended to spread runners out if there is a large turnout. Entries before Monday will be charged at £6 for seniors, £3 for juniors and students, with a £1 increase for seniors after Monday.
Please continue to respect the latest Coronavirus restrictions when taking part in this event, and please be courteous to other park users when out on your course.
Location
Location
Boston Manor Park
Address
Boston Manor Park, TW8 9JL
Latitude/longitude
51.4916, -0.3194
OS grid reference
TQ167783
Maps
Google Maps, OpenStreetMap
Event registration and start are 10 minutes walk from Boston Manor tube station. where there are toilets. Unfortunately due to renovation works, the toilets usually available at Boston Manor Park are not available, however there are a couple of cafes close to Boston Manor Station which may offer customers use of their facilities. Although there is limited parking available on nearby road (The Ride, Boston Park Road and adjacent streets, competitors are encouraged, where possible, to travel by public transport or cycling in keeping with the ethos of the event, and the event has been designed with this in mind.
Please refer to the map below for exact locations, the yellow course will finish close to the start while the GLOSS and extension courses will finish in nearby Elthorne Park. It is essential that all participants return to the download after finishing (ie please do not jump straight back on a train first!)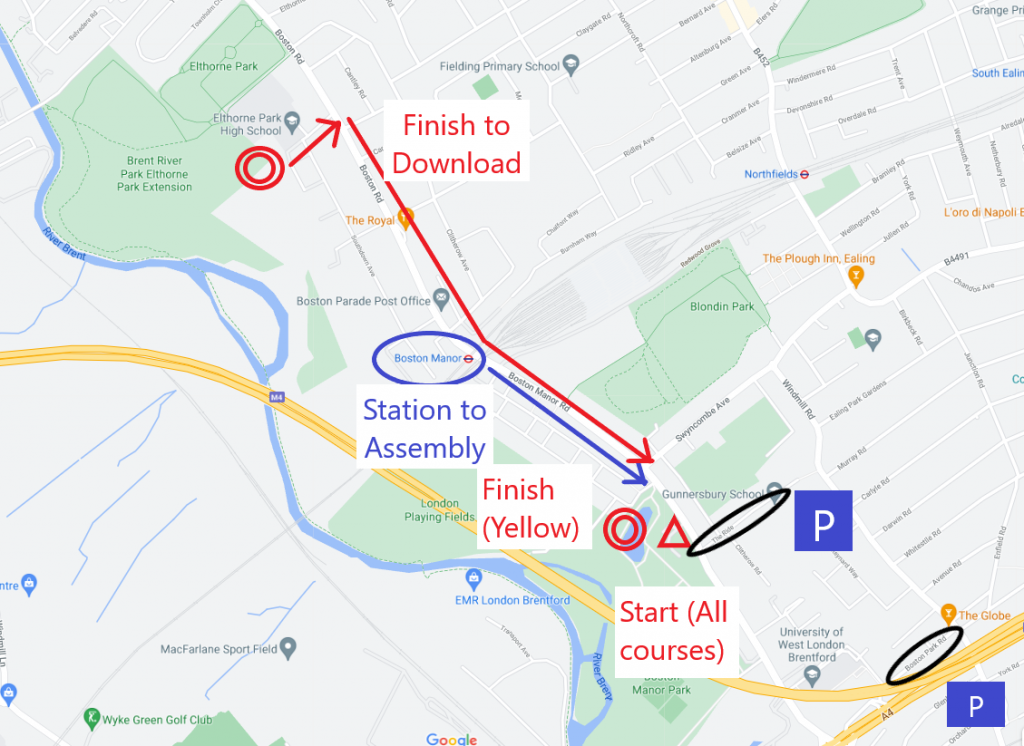 Technical details
Courses on offer are in lines with standard GLOSS events:
A GLOSS course of 4.0km straight-line distance with 1.5km optional extension

A beginner's yellow course of 2.0km straight-line distance
These are linear courses, which means you need to find the controls in order and the fastest person to do so wins. We will be using SportIdent for this event for timing purposes and participants who do not have a timing chip will be able to hire one for themselves at registration. Participants on the GLOSS and GLOSS+ext courses should enter on the courses they expect to do on the day, but may have the option of continuing on the extension course as they are finishing the GLOSS course (the extension course is just a small loop from the finish on a separate map).
All competitors take part at their own risk. If you have any questions, just ask me on

.