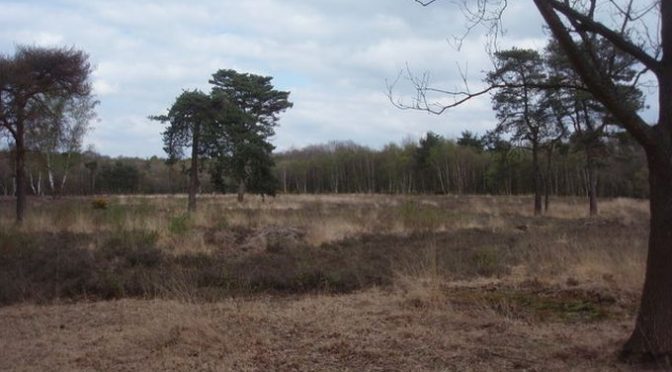 SLOW Club Championships 2017
Photo © Ajay Tegala (cc-by-sa/2.0)
All club members are welcome to the club championships on Saturday December 2nd. These are a separate part of the Southern Navigators event at Wisley that morning. We have a run, and we have a picnic, comparing our runs if we want, and we have a prizegiving.
Please see Paul Couldridge's Facebook Event in the SLOW members group for details.
The nearest station is West Byfleet (trains from Waterloo take 30 minutes) approximately 4km from the event centre at the Royal Horticultural Society Wisley Garden. Or do use the Facebook Group to seek a lift.
Please reply by Sunday 26th November at the latest.
Wisley Common
Wisley Common is a nature reserve of lowland heath on acidic sandy soil designated SSSI and managed by the Surrey Wildlife Trust. It lies between Surrey's main two interior rivers, the Wey and the Mole. These days it is more easily identified by proximity to M25 Junction 10, where the M25 London Orbital Motorway crosses the six lane A3 London-Portsmouth road.
The terrain is heathery heath and natural woodland with many paths and some stretches of metalled road. There are many ditches, some slopes, and some areas where going is more difficult. Some of the ground will be quite wet if it has rained, and in places there may be some shallow water to run through.
Area History
The A3 was one of the principal routes in Britain in the days of the stage coach, as it linked the capital and the main base of the Royal Navy. Elsewhere "the Portsmouth Road's" route is much changed but it has passed Bolder Mere, as it does today, for many centuries. In the later nineteenth century it was part of the most popular bicycle outing in southern England, the ride out from London to the old coaching inns of Ripley.
The very heavily used M25 is a relative newcomer. Long in the planning, the sections here were among the later sections completed in the 1980's.
The Royal Horticultural Society were gifted Wisley in 1904 by a wealthy Quaker, Sir Thomas Hanbury. Its 240 acres of gardens are the second most visited paid entry garden in the United Kingdom, with a million visits a year. The gardens and laboratory employ 90 people.