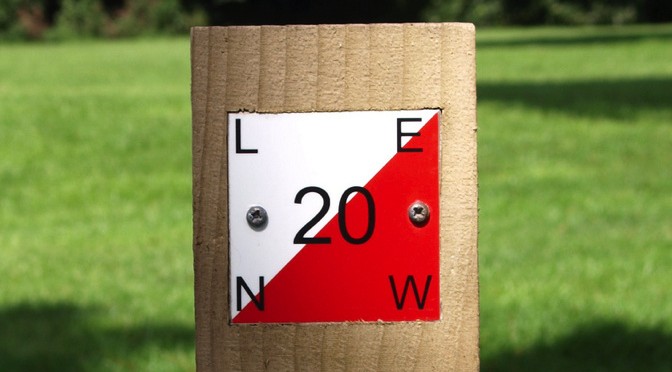 Hackney Wick Park Race MOBO, Wednesday 29 June
The seventh event in the 2016 London Park Race series takes place on Wednesday 29 June 2016 in Hackney Wick, near Stratford in east London. Like all events in the series, the event is suitable for beginners. Full leg cover is not mandatory, running in a T-shirt, shorts and trainers will be fine.
Note this event is different to the rest in the series – you will be using your smartphone to show the orienteering map and to punch controls, not SI. Please follow the steps below to set up your smartphone for the event, ideally before you arrive at the venue. If you do not have a smartphone, we will have a limited number of printed maps for you to use, BUT you will not get a time or splits for your run. You will find the event more enjoyable, and the run easier, if you bring and use your smartphone.
This is an activity rather than a registered event, therefore we are unable to formally publish complete results, however it is still orienteering in a great area, with real controls, on a proper map, and it's free!
Event Centre
The event centre is in Number 90 Bar & Kitchen, an industrial-chic bar/restaurant in Hackney Wick, very close to Hackney Wick station (on the Overground) which is one stop from Stratford station. It is strongly recommended that you approach from Hackney Wick station as it's a 2 minute walk away (turn right at the bottom of the ramp, walk along Wallis Road, turn right (street is still Wallis Road), and then it's on the right at the end. There's a small amount of pay-and-display parking space nearby, or free parking in Westfield Stratford City (15 min walk). We've booked a few tables at the bar, behind which you will be able to store bags. Please come ready to run or change in the venue toilets. Please stay after to enjoy good food and beers on the canalside terrace, overlooking the park.
Location
Hackney Wick
Address
Number 90 Bar, Wallis Road
Latitude/longitude
51.5444, -0.0229
OS grid reference
TQ371846
Maps
Google Maps, OpenStreetMap
Entry
Entry to this event is FREE for all. To enter the event, you need to follow the setup below. You can do most of these steps in advance of the day, but you also need to visit registration on the day.
1. Download MOBO on your smartphone: follow the link at http://mobo.osport.ee/. It's free and available for Android, iPhone, Windows Phone and Nokia Mobile. If you don't have a smartphone, see step 6. Your smartphone needs to have a camera and have an internet data connection. Connected tablets may also be suitable, but check in advance of the day by trying to install the app.
2. Familiarise yourself with how MOBO works by seeing the "MOBO 1-2-3" section on the above webpage. (Basically, the map is on the phone, you scroll around it to see where the controls are. There is also an integrated compass shown on the screen, if your smartphone has a compass capability. At a control, press the camera button to "punch" the control, but holding the phone camera around 50cm from the QR code on the control. Your phone will flash green and beep when you successfully punch.)
Here's a cheesy video showing how it works:

3. Make sure you've entered a MOBO user name (from the Main Menu, Options -> Setup -> (enter user name) -> Save.) Otherwise we won't know who you are on the results!
4. Make sure your smartphone is charged on the day. Also, if it's raining during the event, you may want to bring a case or cover for your phone, or other protection, so it doesn't get too wet.
5. We will give you a special code at the registration desk, which you should then enter into MOBO to load the course for your run, for this event. Register by writing your name and MOBO user name on the registration sheet.
6. If you don't have a smartphone, we'll have a small number of paper maps for you, BUT you won't get timing for your run. You'll also need to bring along a pen to note down the letter codes on each control, to prove you've been there. You can self-time if you want, using a stopwatch etc. We may have a facility at registration for you to write down your time, and we may publish this. The paper map course is different and shorter.
| | |
| --- | --- |
| Registration | Between 1815 and 1930 |
| Start Times | Between 1830 and 2000 |
Courses close at sunset (21:20).
Start/Finish
These are both a five minute walk from the event centre. The route to/from these are not taped, but you can see them on the map you'll receive at the event centre (which is just off the western edge of the map). The start is SELF SERVICE. Wait at least 30 seconds (or 60 seconds if no queue), after the person who starts before you. Start by scanning the start control (if you are using MOBO) or writing down the code on the map. The other controls, including the finish control, work in the same way – point your smartphone at the control's QR code, while in the MOBO app. Then press the photo button, line it up and hear for the beep!
We are not using SI for this event, so no need to bring your SI card, but you do need your smartphone.
Courses
| Course name | Straight line |
| --- | --- |
| Long | 4.1km |
| Short | 2.5km |
| Paper Map | 2.6km |
Courses are suitable for all. Both courses include a road crossing to get to the start.
Juniors are allowed, but must use the tunnel underneath the road (by the crossing point) when racing, and the pedestrian crossing lights to get to the start.
Further Information
If you have any questions not addressed above, please email the organiser Ollie at

Planners: Ollie, Suki and Robbo.