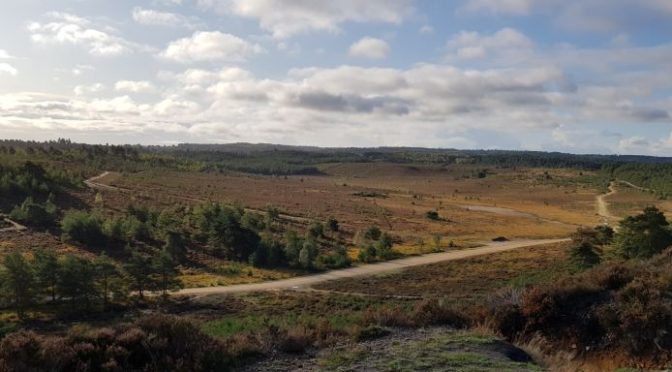 Hankley Common
Update – 21st November.
Entry on day – there are no spaces left on Blue and just a handful on Green. Other courses have good availability. Note that if you miss your allocated start on Green or Blue you could be waiting a long time!
******
Sorry, under the terms of our licence for land use, this is a NO DOGS event.
The Entry List is at SI Entries
For this year's OK Nuts Trophy we're returning to Hankley Common, South-West Surrey. It's a contoured, fast, runnable forest (mixed woodland) with open heathland that has been used for the OK Nuts several times previously, although it has not been used recently. The most recent map on our Routegadget site is from 2011.


The map has been extensively revised for this event by Dave Peel, and incorporates Lidar data.

The races are the 2019 South-East Long Distance Championships.

The event is also hosting the Royal Logistics Corps Championships.

There's the full range of South-East league courses – twelve of them from very long (over 12km) and technical through to short and only modestly technical – we hope there's a suitable challenge for everyone from newcomer to expert and all the family.
And as you may know the land is the historic site of James Bond's family home, Skyfall Lodge. See, for example, https://www.flickr.com/photos/vauxhalluk/6987773697/in/dateposted/
Hankley has been much used for filming: this year it has been used for the forthcoming films "1917"(Sam Mendes) and "Black Widow" (Cate Shortland).
Another historic feature on the land is a section of "Atlantic Wall", constructed over 75 years ago for training for Operation Overlord, the Allied invasion of France in 1944.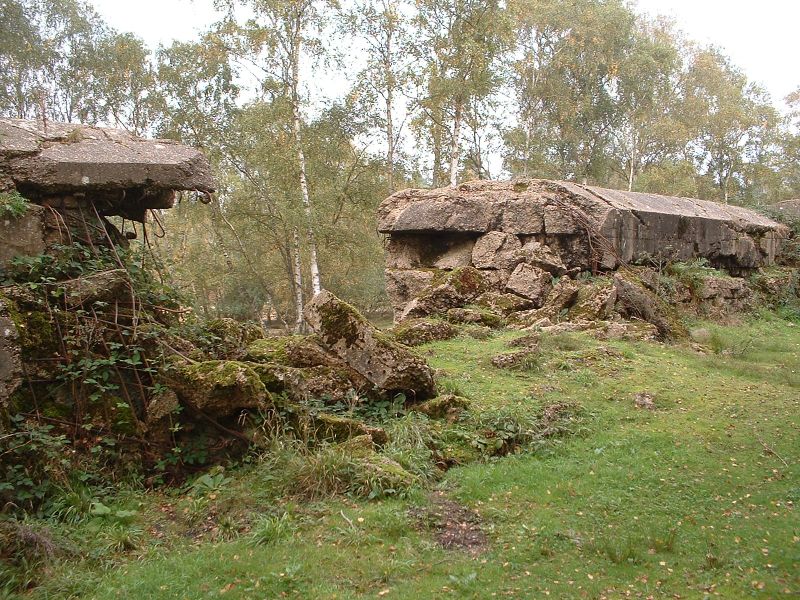 Part of an Orienteering Weekend
This event is part of the STIR UP WEEKEND. If you like you can run three events in good technical terrain over one weekend of orienteering:
Saturday Daytime – 23rd November; Regional Event & South Central Orienteering League #5, Pamber Forest, Basingstoke Andover District Orienteers
Saturday Night – 23rd November; South-East Night Champs, Squerryes Estate, Dartford Orienteers
Sunday Daytime – 24th November; NationalEvent & South-East League, Hankley Common, South London Orienteers
Each race is entered separately: for the other races please see the websites of BADO and DFOK respectively.
Race Centre
Assembly is adjacent to the car park. Unfortunately public transport is absent from the vicinity: nearest stations are Farnham (5 miles), Milford (7 miles) and Godalming (8 miles.)

British & Continental Catering (Tom's) and Ultrasport will be present in assembly.

Race Details
SI punching – controls will be enabled for SI Air punching.
| | |
| --- | --- |
| Start Times | Between 1000 and 1200 |
Courses
You are welcome to enter your any course.

Description of what the colours mean on the Berkshire Orienteers' website.

The chart below matches age classes to courses for the south-east league and long distance championships (please see South-East Orienteering Association competition reference).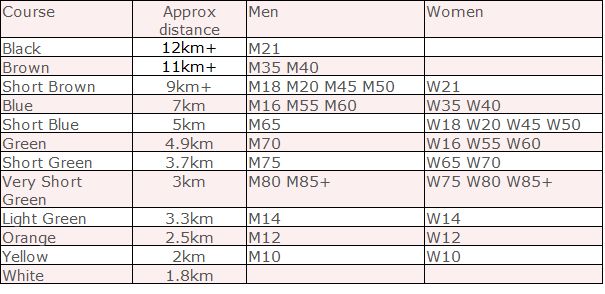 Fees
Entries are open at SiEntries. Runners with their own SI card £15. Discounts for British Orienteering members, students and juniors and a bit extra if you need to hire a timing card. Please enter by the end of Sunday 17th November when entries will close.
Risks, Use of Your Information
All competitors take part at their own risk.
Entries and results will be processed by computer, your entry will be taken as agreement to this. The competition is run under the rules and guidelines of, and sanctioned by, British Orienteering.
Results will be published on the SLOW website, and then on the British Orienteering website, after the race.
Organiser: Steph Moss (please contact via

)
Planner: Simon Moss