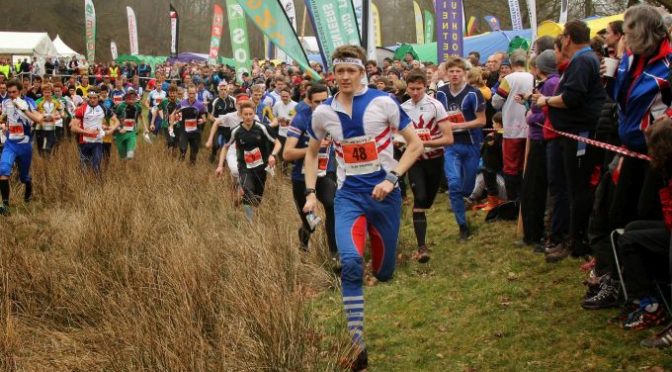 JK Relays, Easter Monday 2nd April
(Thanks to Robert Lines of Southdowns for use of the photo.)
By number of participants, the JK Relays, held on Easter Monday, is the biggest relay day of the year. Many SLOW teams will take part. We set a tent for the whole morning, cheer on our runners, show off our club kit, and enjoy the crowds more than is usual for orienteering. Courses are not long, but can be tricky.
It is the final day of the 4-day JK Easter Festival (Sprint/Middle/Long/Relays) this year near Stafford in the West Midlands. The relays are on Cannock Chase at Beaudesert.
Full details on the JK Pages at http://www.thejk.org.uk/
Please contact the captain if you can make the date!
(Closing date for relay entries is 4th March.)