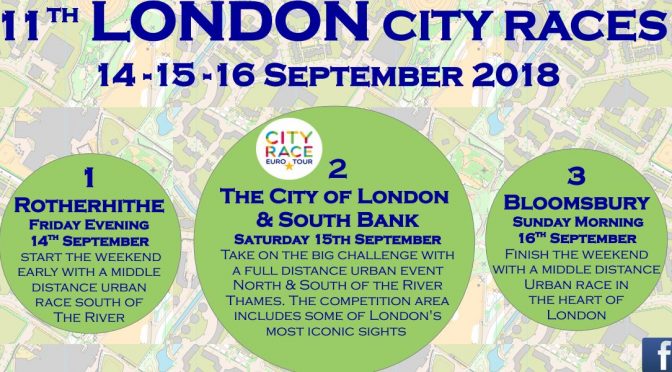 London City Races
The London City Orienteering Races are on Friday evening 14th September, Saturday 15th September, and Sunday morning 16th September.
We have a dedicated City Race page.
Results for Friday and Saturday
Results for the Friday and Saturday races can be found here.
Late Update: On Day 3, Enquiries and Entry-on-the-Day will open at 9:00.
"Urban Orienteering For All
Think Hard
Run Fast
Feel Good"