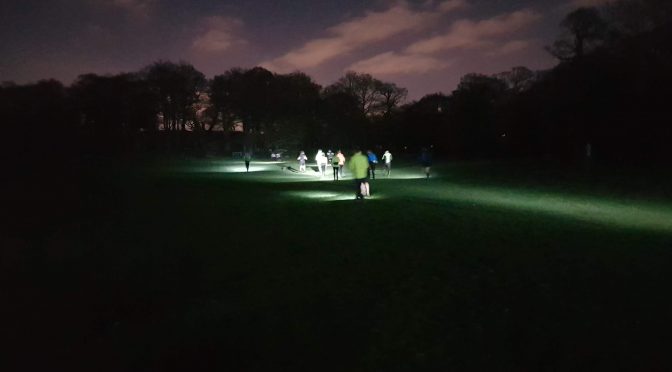 SLOW Night Series 2022-2023
The SLOW night series will run from November until March.
The series is a little different from previous years. Due to unexpected circumstances we had to cancel our October event. As a result there will be only 4 events in the series. Additionally, the November event is being run in conjunction with the SE Night Champs – which unlike the other events – is on a Saturday evening. Specific information on the SE Night Champs can be found here. For the other (January-March) events, they all have the following characteristics:
Overall series results will be calculated, but you are welcome to run at just one or two if you like.
All are based at a pub or village hall.
All are accessible by public transport.
All have start times from 18:15 to 19:30 with courses closing at 20:30, except for the March season finale (mass start).
All have a long course of 5 – 6 km and a short one of 2.5 – 3.0 km.
All use SIAC contactless punching; cards can be hired if you do have your own.
Event Schedule
Full details on each event are posted here on the SLOW website a couple of weeks before the event. If you would like to contact any of the organisers, please email the series coordinator Steven Clelland at

to be put in touch.
The entry fee is £5 for SLOW members, students and juniors; £7 for others. The races use both SIAC contactless and SI electronic punching; SIAC cards are available to hire for those who do not have their own for £2. A small number of headlamps are also available to borrow for free but you need to e-mail the organiser in advance of each race to reserve one.
Series Results
League series points are scored at each event, with 100 for the winner, 99 for 2nd place, 98 for 3rd, down to 1 point for everyone who finishes 100th place or lower. The organiser of the event scores points equal their best at any other race in the season. Men and women are included in the same combined results table for each race*, and overall, but women's positions will be highlighted in the results.
The overall results will be based on your best two scores in the series, and there will be prizes for the leading man and leading woman over the series. In the event of a tie, head-to-head results will be used.
*An adjustment will be made for the SE Night Champs
2021-2022 final series results – Long & Short
Results from the (curtailed) 2019-2020 and 2018-2019 series.