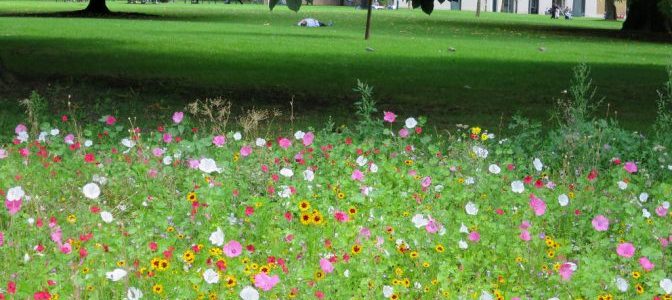 Park Race – Waterloo Parks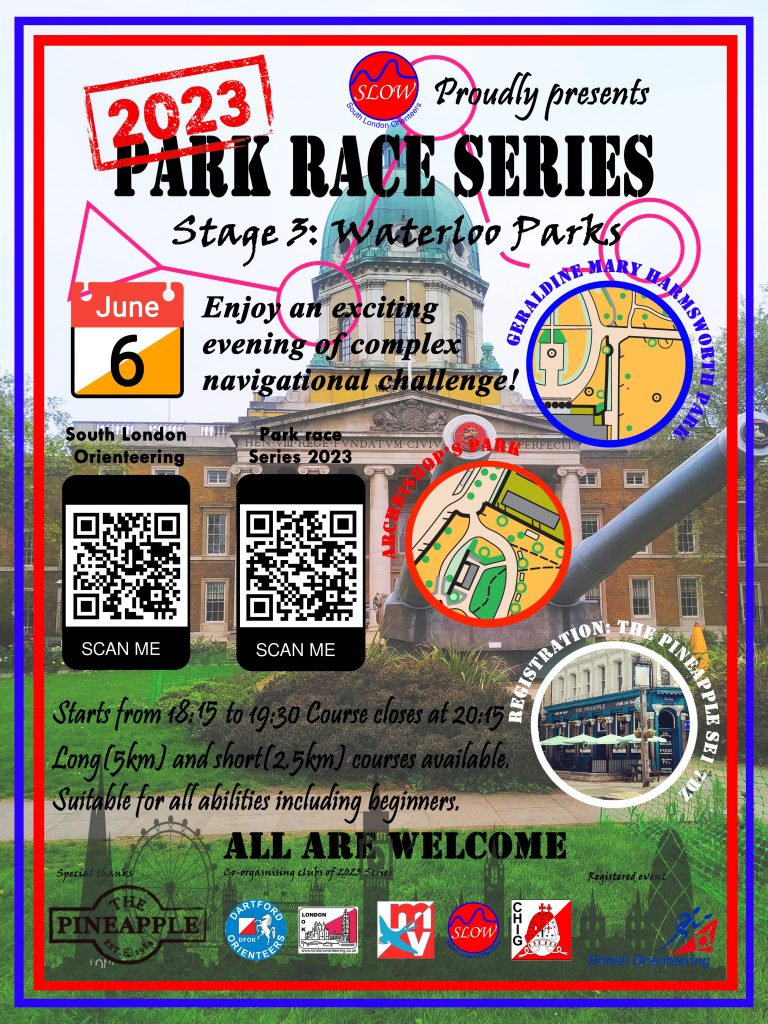 Invitation
South London Orienteers are delighted to invite you to the third event of the ten race 2023 Park Race Series.
It is in the Waterloo Parks on the evening of Tuesday 6th June.
Location & Travel
Assembly is at The Pineapple, 53 Hercules Road, SE1 7DZ. The pub has toilets, and excellent post-race food and drink – our event would not be possible without the generous support of The Pineapple so please support them. They are 230m from Lambeth North Underground station (Bakerloo Line) and 1km from Waterloo mainline station. Transport for London website: https://tfl.gov.uk/
Course Details
There is a long course of approximately 5km, and a short one of approximately 2.5km.
The long course crosses busy roads so is not suitable for under-16's, unless accompanied by an adult. Any Under-16s running on the long course must therefore be accompanied by an adult. The short course is suitable for juniors.
Map: 1:4000 Surveyed by Don McKerrow, Minor updates Himmy Lau (May 2023)
Road crossings
There are two mandatory road crossings on the long course, across Lambeth Road and Kennington Road.
Reasonable time to cross is excluded from the runner's final time. There will be controls on both sides of the road.
Participants must only use the mandatory crossing points to cross. Please obey the traffic lights and take extra care whilst crossing.
Terrain
The parks are high runnability urban parklands with mostly open lands and paths of various surfaces. Parks are connected with urban estates and quieter roads in between. In case of bad weather or following rain, surfaces can be muddy and slippery. Shoes with better grip recommended. Metal spikes not allowed.
Beware of blind corners, cyclists, pedestrians and any incoming traffic. Runners do not have a right of way, please be respectful to other park users and pedestrians.
Starts and Start Times
The starts and finishes for both courses are located approximately 350m from the assembly. The route involves crossing a very busy road. Please kindly follow the marked route and make use of the designated crossing point to cross the road for your own safety. Juniors under the age of 16 years must be accompanied when crossing the road to the start and from the finish back to the assembly.
Starts between 6:15 and 7:30pm. Course closing 8:15pm when we will start to collect controls.
Entries and Entry Fees
Entries via SiEntries The entry includes your copy of the full colour map of the course provided at the start.
| | | |
| --- | --- | --- |
| Senior Member | £5.00 | |
| Senior Non-Member | £7.00 | |
| Junior / Student | £3.00 | |
| Hire of Timing Card (if you don't have your own) | £2.00 | |
Other Information
If you start it is important that you subsequently download your timing card at the pub..
Even though the COVID situation has reduced, it is important that we are seen to take the protocols seriously, before, during and after racing so please read and abide by the COVID Safe Orienteering (available from the British Orienteering website).
The nearest Hospital (A&E) is St Thomas's (0.3 miles).
Officials
Organiser/Planner – Himmy Lau

Series Coordinator – Sarah Brown