Seeded Start for Final Park Race
In the final race in the 2012 London Park Race Series, for a bit of added fun (for spectators anyway!) the top six men and women will start last, in reverse order, and will wear numbers.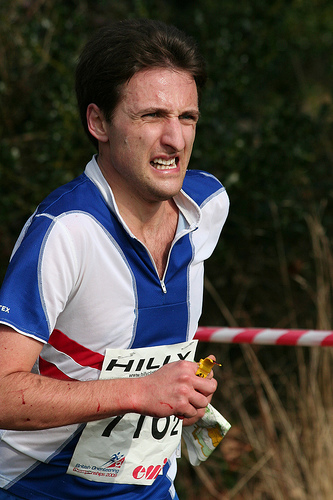 Last start will be approximately 7.45pm ie:
7.34 Raffaella Marin
7.35 Richard Barrett
7.36 Sue Carter
7.37 Mark Ford
7.38 Jayne Sales
7.39 Dan Findlay-Robinson
7.40 Cerys Manning
7.41 Rob Patterson
7.42 Helen Gardner
7.43 Jonathan Albon
7.44 Mhairi Mackenzie
7.45 Ed Catmur (right)
There will be prizes for:
Top 3 Men (7 to score)
Top 3 Women (7 to score)
Anyone who has attended all twelve races
Top man 12 to score
Top woman 12 to score
and maybe a few more 'spot' prizes…
Posted by Chris Robinson, photo by Dave Currie.