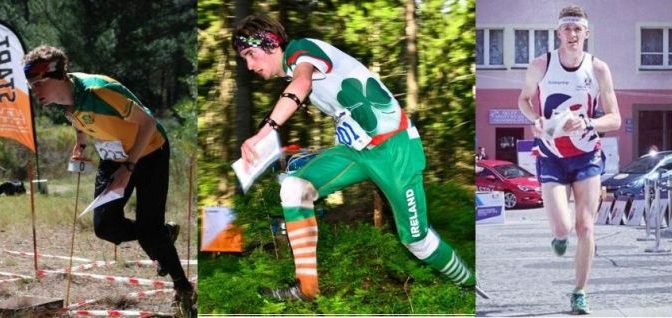 SLOW Runners at the World Championships
Three SLOW athletes run in the World Orienteering Championships 2017, which start this Friday with the Sprint Qualification.
Michael Crone of South Africa.
Conor Short of Ireland.
Ralph Street of Great Britain.
Please click on a name to see the World Of O athlete profile.
Michael, Conor and Ralph formed the SLOW first team in this year's JK Trophy Relay Race, coming 5th.
It is easy to follow the championships as Simon and James Errington (the developers of Routegadget) will be in Estonia providing up-to-the-minute entertaining coverage, as well as daily updates on the British Orienteering newsfeed.
The English language TV coverage is not broadcast in the UK but is available for a fee on the internet via https://liveorienteering.com/#/event?id=4867 
Free online results can also be found via the same link.
TV Schedule:
Sat Jul 1st – Sprint Finals – 12:30 – 5pm
Sun Jul 2nd – Sprint Relay – 2:55pm – 4:15pm
Tue Jul 4th – Long Races – 9 – 3pm
Thu Jul 6th – Middle Races – 10 – 3pm
Fri Jul 7th – Forest Relays – 10:45 – 3pm
Relays are generally thought the most interesting for spectators. The cost is €20 for the week, or €6 for a single event such as the Sprint Relay. Times are for UK (Estonia is 2 hours ahead.)
Profiles of the GB team athletes are at http://slow.org.uk/about/gb-woc-team-2017/
Photo: Composite  from images at World Of O, The Irish Orienteer and Instagram.