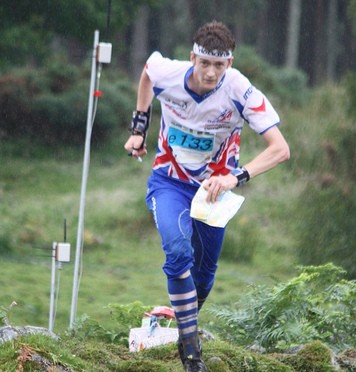 SLOW's Ralph Street Top Brit at Middle Distance Euromeeting and World Ranking Event
SLOW athlete Ralph Street was part of the British Team for Euromeeting, a test competition for the 2015 World Championships in the Scottish Highlands, which took place last week in Moray. Ralph took a stunning 4th place (3rd place in the Euromeeting group of runners) at the Middle Distance Race at Loch of Boath, which was also a World Ranking Event, finishing with the top result for Team GB. He finished with a time of 31:48, just 39 seconds behind the winner William Lind of Sweden. The race was held in difficult conditions, on a physical area and during pouring rain.
Ralph also ran strongly at the Sprint event at Lossiemouth the day before, finishing 5th, just 0.9 seconds behind fellow Brit Kris Jones in fourth place. The Euromeeting was held within the framework of the Scottish 6 Days orienteering event. The World Championships in 2015 will also interleave with the Scottish 6 Days' next meet: Highland 2015.
Thanks to Wendy Carlyle for the photo.