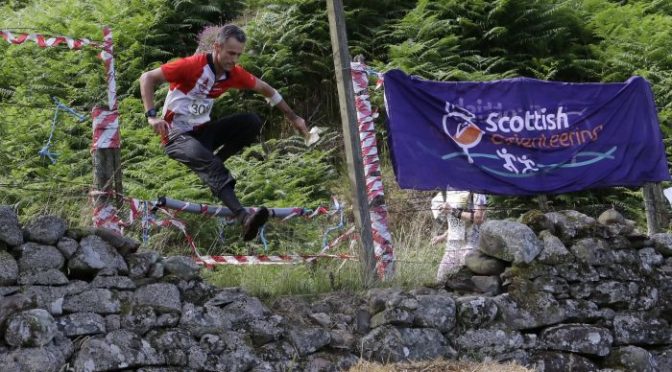 Scottish 6-Days
The Scottish 6 Days is by some margin the largest orienteering event in Great Britain. It has been organized every other summer since 1977. On each of the six competition days thousands of runners tackled one of 38 forest courses provided for 70 classes, and this year many chose sprint orienteering and/or Trail-O on the Wednesday "rest day" too.
Thanks to Wendy Carlyle for the image featured at the top of the post – one of our members entering the finish field on Day 3.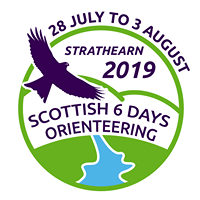 Races happen from Sunday one weekend to the following Saturday with Wednesday as the rest day – a chance to bag a Munro or go cycling perhaps, or to take part in a sprint race and Trail-O. And some folk even have a rest.
The competition is very well organized (almost entirely by volunteers) with six high quality forest races in different locations, with some areas often new to orienteering. Runners are allocated a variety of start times through the week in club "blocks" – this year SLOW had their earliest starts on the first day – the tough near wilderness forest of Auchengarrich.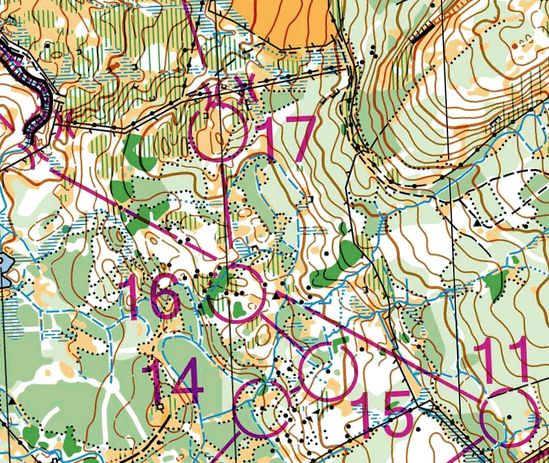 The organization has already scheduled and begun planning the next competition: Lochaber 2021. They maintain a body of knowledge and store of equipment, whilst adding and changing in the light of trends and technology. This year featured two middle distance style races alongside the traditional long forest formats, livestreaming pictures and commentary to the internet, and GPS tracking of selected classes each day.
Overall Results – All Classes (single pdf, 33 occurrences of "SLOW")

Sample Livestream – Day 3 World Ranking Race for M/W21E.
Sample GPS Tracking – M65 on Day 4 (includes Charlie and Don.)
You can find many photographs from the links on the 6-Day Website: we have picked out a few, some of which may be of our members. Many thanks to the photographers: Andy Johnson, Wendy Carlyle and Steve Rush.