SLOW Take on parkrun 5K Races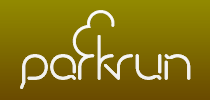 There was a good SLOW presence this weekend at several of the parkrun Saturday 9am runs which take place around London and elsewhere weekly, including several PBs.
Well done to:
parkruns are 5K races that take place every Saturday morning at 9am, at over 20 parks around London and over 50 other locations around the UK. You need to register before your first event and print out a barcode, but apart from that you just turn up and run. The events are always free and you'll receive a personalised email and text message with your result.