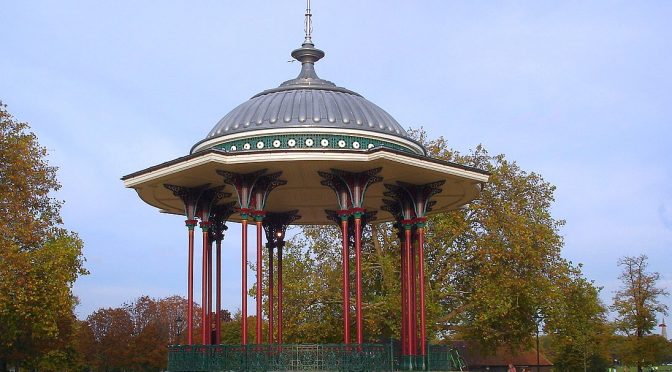 Results for the Clapham Common Park Race
The third race in the London Park Race Series 2016 took place at Clapham Common on Tuesday 31 May. It was organised by Dmitry Adamskiy, with assistance from Oliver O'Brien, Don McKerrow, Vicky Whaley and Ed Stott.
Michael Crone was the fastest on the long course by over a minute, but second to fourth places were hotly-contested with only four seconds separating Paul Couldridge, James Lyne and Matt Schepisi. Jo Hurley was the fastest woman, ten seconds ahead of Helen Gardner.
Organiser's Remarks
Thank you all for coming to Clapham Common! I hope you enjoyed the courses despite the rainy evening! I tried to make them alternate between unavoidable ultra-fast running sections and some more intricate bits in the two pockets of wood. This was achieved thanks to some crucial map updates by Don McKerrow. The additional challenge was to find control sites suitable for gripples as we were not allowed putting stakes in the ground (but actually this was not as restrictive as I thought it would be).
The event would not be possible without a team of SLOW helpers: thank you Vicky, Ollie, Ed and Hing! Special thanks to Don (who was a de facto co-organiser) and Nigel (who saved the day by delivering maps in person after a blunder made by delivery company!).
The next race in the series is at Streatham Common on Tuesday 7 June. Full details are published. Please RSVP here.