SLOW finish 6th in Compass Sport Cup final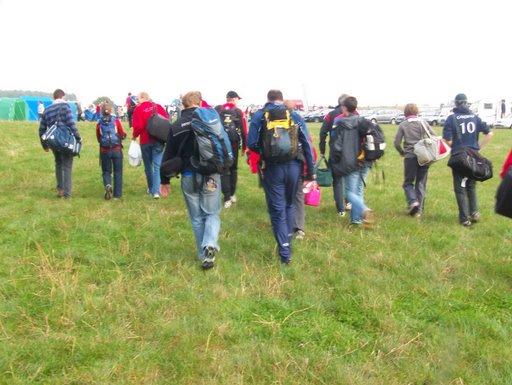 On Sunday 14th October, 49 runners from South London Orienteers made the trip up to Nottinghamshire to compete in the final of the Compass Sport Cup, the main inter-club competition in the UK. It was great to see so many turn out. We sent a large contingent on a club coach which travelled up from Wimbledon in the morning, making for a good club atmosphere.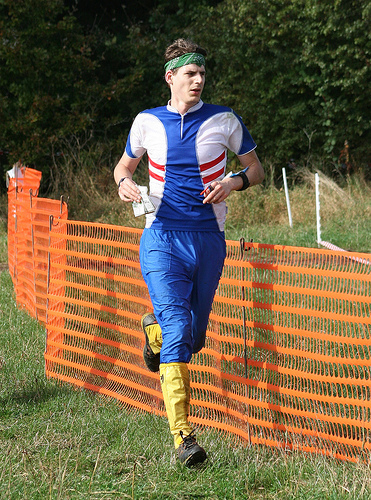 The event was held at Blidworth & Sansom Woods, near Mansfield. The area was a bramble-covered forest with a large path network, and the best tactic was generally to stick to the paths as much as possible. The later runners certainly benefited from the tracks which had been made through the brambles by earlier runners.
The competition was won by Octavian Droobers (the Warwickshire club) for the 3rd year running, with Nottinghamshire second and South Yorkshire third. South London finished in a creditable 6th position, which is one place higher than we finished last year. We were the leading southern club, beating all 4 other clubs from the three southern regions (Southdowns, Bristol, Happy Herts and Devon).
Next year's qualifying round is now only three months away – the south-east regional round will be held by DFOK at Shorne & Darley (west Kent) on Sunday 13th January 2008. Put the date in your diary now!
We have some unclaimed maps from the event – if you did not manage to pick up yours, please contact Pete Huzan (captain @ sloweb.org.uk) to arrange collection.
The full list of SLOW scorers is set out below. Well done to all of these, and to everyone else who took part and helped to reduce the scores from other teams. Also many thanks are due to the club women's captain Rachael Holmes who organised the team and coach transport for the day – not an easy task to co-ordinate!
More photos of the event can be found on the following web pages courtesy of Audrius and Ollie. The full results from the event can be found here.
<td
38:51
</td
Name

Class

Course

Time

Position

Points

Ralph Street

M18

Light Green

21:07

1

100

Mike Murray

M60

Green Men

3

98

James McMillan

M18

Light Green

24:50

=3

96

Peter Haynes

M45

Blue Men

59:18

8

93

Charles Bromley Gardner

M45

Blue Men

60:38

10

91

Rachael Holmes

W21

Blue Women

57:42

8

90

Caroline Court

W21

Blue Women

57:54

9

88

Audrius Janulynas

M18

Light Green

25:46

9

86

Paul Nixon

M21

Brown

68:07

21

82

Malin Lindeborg

W18

Green Women

47:45

14

82

Anja Stratford

W35

Blue Women

60:04

14

80

Ollie O'Brien

M21

Brown

71:49

32

74

Paul Street

M50

Blue Men

70:31

27

74

Sarah Brown

W55

Green Women

48:32

18

74

Gustav Lindeborg

M14

Orange

30:09

21

74

Matthias Mahr

M21

Brown

73:03

35

72

Andy Hodgson

M21

Brown

74:17

38

69

Andrew Brown

M21

Brown

74:27

39

68

Alan Leakey

M50

Blue Men

73:02

35

66

Chris Robinson

W50

Green Women

50:31

25

64

Jon O'Donnell

M35

Brown

77:31

50

61

Judy Fry

W60

Short Green

67:32

35

54

Anne Straube

W21

Blue Women

71:03

33

52

Don McKerrow

M55

Blue Men

78:07

49

52

Charles McMillan

M16

Light Green

38:39

38

52

Total

1892