The 2009 Harvester Relays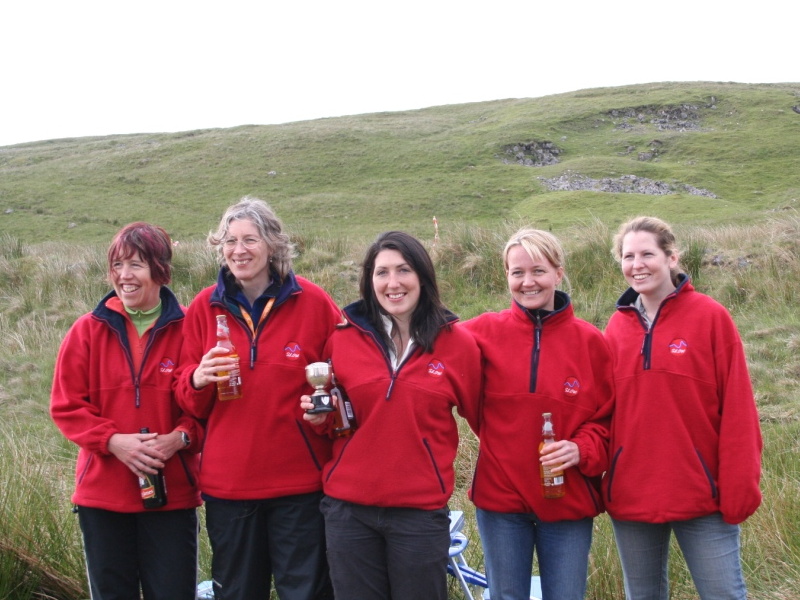 That was a great weekend, with very technical orienteering especially at night. It was an achievement to get round with finding all the controls (achieved by only 80% of the teams!).
We had 4 teams altogether, continuing our tradition of never missing the event since it started in 1978.
Our women's team were 3rd in the women's category and won the women's handicap trophy. Well done to Diane Leakey, Becky Kingdon, Heather Walton, Dorte Torpe Hansen & Jayne Sales. Becky had a fantastic run on the long night leg.
Our men's A team were 6th, a fair way behind 5th & ahead of 7th. 4 out of the 7 runners were 6th on their leg! Paul had a good run on leg 7. So useful UK Relay League points were gained by Simon Evans, Pete Huzan, Ed Catmur, Tamir Alon, Dan Findlay-Robinson, Mike Garvin & Paul Couldridge. Five of those runners also ran in the North Downs Relay on the Saturday!
Our men's B handicap team were 4th handicap team but 78 minutes down on the winners Thames Valley. The team was Jim Mallinson, Alan Leakey, Richard Catmur, Don McKerrow & Charlie Turner. Richard & Don ran well and were very pleased not to be running at night! It was interesting that Jim, Alan & Charlie were part of the winning A team in the very first Harvester over 30 years ago!
Our B open team were 16th overall out of 34 teams on the course. The team was Yehuda Alon, Vince Roper, Anna Bonafini, David May & Sarah Covey-Crump. Thank you Anna for being a late replacement for Andy Robinson, who had to miss his first Harvester since 1982! David beat Don by 4 seconds so his controlling of the fun technical middle race on Saturday was good practice.
Full results will be on www.bristolorienteering.org.uk.