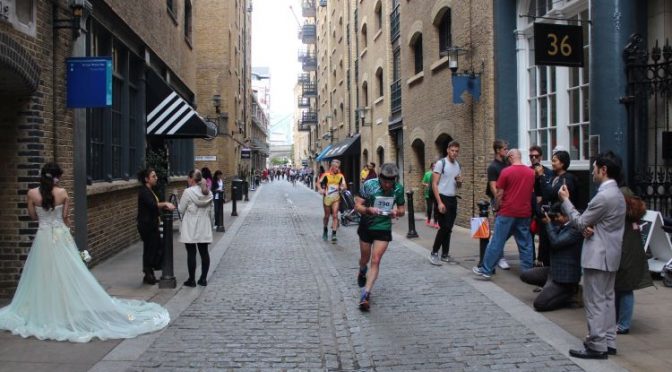 London City Race 2018 Results
Results from the London City Race 2018, including the Rotherhithe Urban Middle on Friday evening, the 11th London City Race in the City and South Bank on Saturday, and LOK's race in Bloomsbury on Sunday, are now available. Apologies for the late delivery of the Friday results, which were due to logistical issues with venue access caused by searching for an overdue participant in the race.
Friday Evening: Urban Middle, Rotherhithe
Saturday: The 11th London City Race
Results updated Tuesday. Several competitors have been disqualified after being seen crossing out of bounds roads or 'uncrossable' barriers. If they wish to challenge this they should contact the Organiser –

Sunday: Bloomsbury (organised by LOK)
Result queries? Please contact London City Race coordinator Alan Leakey –

for Friday or Saturday queries, or see the LOK page for Sunday.
Uncollected pre-ordered T-shirts:

Lost Property
Found a camera or lost (list below):

We will keep lost property until Christmas.
White T shirt (Madeira Ocean Trails)
1 x cream mesh glove
Dunlop sweatshirt (blue/red/white blocks)
Black Karrimor waterproof jacket 'M'
light blue hand-towel
mid blue hand towel (quick dry fabric)
blue T shirt – San Diego
control holder
Karrimor Black shorts with pink inner waistband
1 x Water bottle red (NB), purple see-through,
1 x Water bottle purple see-through
1 x Water bottle grey
Black City of London 2017 T shirt
+ Thumb Compass