Original Mountain Marathon 2011
Congratulations to all SLOW athletes who competed in a wet and windy OMM – the 43rd running of the event – which took place last weekend in central Scotland.
Stand-out result was Ed Catmur, who with his running partner finished 9th on the Elite course – quite possibly the best ever result for a SLOW athlete at the world's biggest and most famous Mountain Marathon.
Other SLOW results:
B course – 63rd Angus Lund.
C course – 16th Scott Collier, 19th Dan Findlay-Robinson & Evan Barlow.
Medium Score – 7th Charles Bromley-Gardner. 24th Andy Robinson, 36th Peter Huzan & Ollie O'Brien (pictured below at the finish), 55th Mark Vyvyan-Robinson, 71st Ben & Rosie Lovett, 76th Chris Marsh, 120th Jon & Karen O'Donnell (out of 218 starting teams)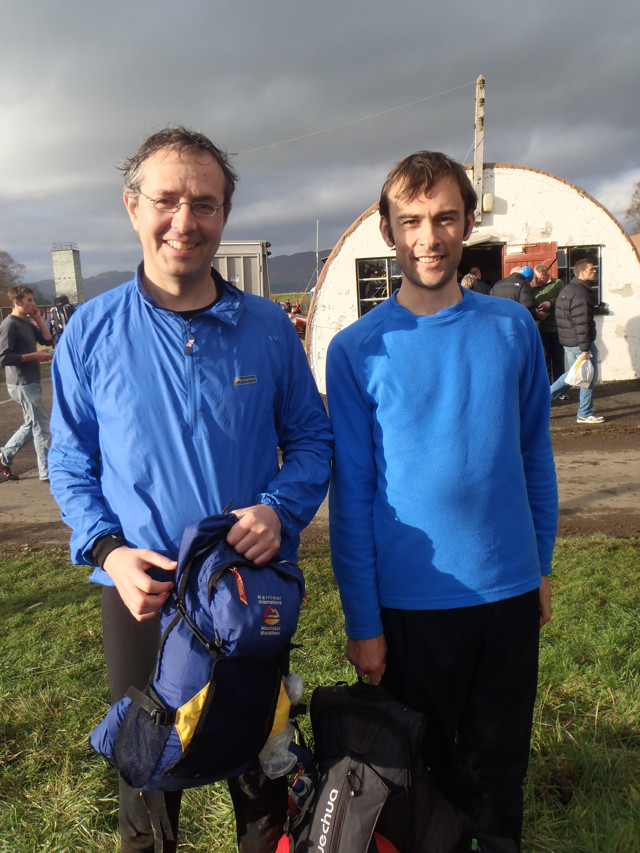 Photo of Peter Huzan and Ollie O'Brien courtesy of Jen Murphy.