South East Relays – Hampstead Heath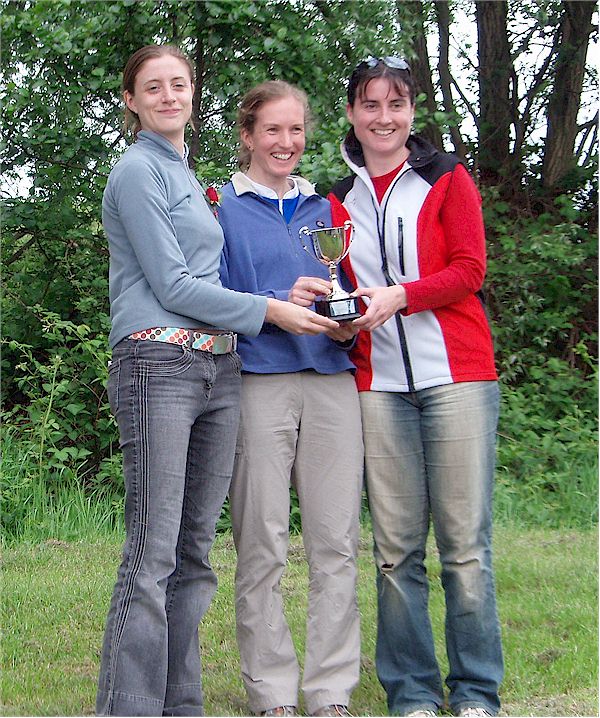 SLOW triumph at South East relays
SLOW took first place in the Women's relay, first in the Handicap, and second in the Men's open. An excellent result especially when you realise there are only four classes and that half the club were otherwise engaged at Nicky and James's wedding.
On a lovely summers day in an area much better than you would expect so far inside the M25, Abi, Claire and Jenny (pictured above) took first place by a comfortable margin of over 6 minutes. In the Men's open, Matthias, Mike and Rob were beaten by less than a minute after Matthias made up five of the six minutes he started behind the leaders. In the handicap the family team of Greg, Ralph, and Paul (pictured below) showed us how good "Street" orienteering can be, to win by 2 minutes. In the Junior class SLOW did not have a team.
Full results are available on the LOK website (from which the team pictures shown here are taken – thanks to Glen Jones).