SLOW Dominance at BKO Hawley Event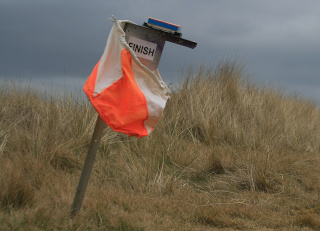 SLOW were out in force at today's BKO forest event at Hawley, near Sandhurst. The opening race of this season's terrain orienteering drew a large number of people from around the South-East, making for very competitive courses.
SLOW's Ed Catmur won the top (Brown) course, completing the notionally 10km course in 60:03, and the club's Helen Gardner was leading woman, finishing sixth overall in a time of 68:37. Matthias Mahr finished fifth, and SLOW runners took up an incredible eight of the top 16 places. There were good performances on other courses too, such as Charlie Turner's 15th place out of a huge field of 150 on the Blue course.