South-East Sprints at Ham
Organiser Comments
The Centre run by Surrey Outdoor Learning & Development was a great assembly and picnic area, and we were pleased to be there.

The races all went according to the timetable, despite the tight turn around from Start 1 to Start 2. It made a big difference that some SLOW folk stepped in and did extra bits and pieces as needed. And it all meant we could finish the day early enough that rain did not arrive until the last helpers were leaving.

Thanks for coming.
Planners Comments
I hope you enjoyed your runs around Ham Estate. On paper it's a great little area for sprint races, but the practice is a little harder as (despite us having the relevant permissions and avoiding certain areas) not all residents are delighted to have us! In the end we only had an issue with one control (118) but sorted that quickly, and it seems that no-one was seriously affected. I could have also been a little clearer with the description for 146, but thought the circle was sufficiently offset that it was fair
The initial plan was to use Ham Lands for a chunk of the first race, but the area is very overgrown in June as well as the map needing serious updating – so you had a little more repetition than expected, but I hope it wasn't "undue". Also the junior courses were a bit too short, particularly race 2, but we wanted to avoid any road crossings – it did however seem to make for very tight results
I think the compact format with 2 races close together worked well for competitors but does make it quite stressful for organiser and planner, as there really isn't enough time to shift everything so for a period, you are running 2 races in parallel. Maybe 2 hours is the right balance especially with 80+ entrants on Course 1
Overall though it looked like most people enjoyed themselves and hopefully you found the courses tricky enough – maybe even discovering a better route you should have take once you looked at the map in the cool shade after your run.
South-East Sprints
(top picture: the M60 medallists)
The racing was in 12 classes, men and women in each of Under-13, Under-17, Open, Over 45, Over 60 and Over 70. There were four courses, with two, three or four classes on each course. Not all runners were eligible for the South-East Sprint Medals. As well as being the right age (or "running up") the runner needed to be a member of the South-East Regional Association, rather than another region (or none.) As many of you know members of Southern Navigators (SN) choose to join either the South-East or the South Central Association.

The British Orienteering Federation website has a map and index of clubs (the map will display if access is via a desktop computer.)
Congratulations to the medallists. Their names are set out below the photographs.
Routegadget
Race 1 – Enter your route, compare with others, replay as if a "mass-start", view Splitsbrowser
Race 2 – Enter your route, compare with others, replay as if a "mass-start", view Splitsbrowser
Winsplits
Full Results
Initially posted on Sunday evening, the Race 1 files were updated with slightly altered versions on Monday morning.
SportIdent
Results at SportIdent (as used during the event) – select by class or course or club.
Photos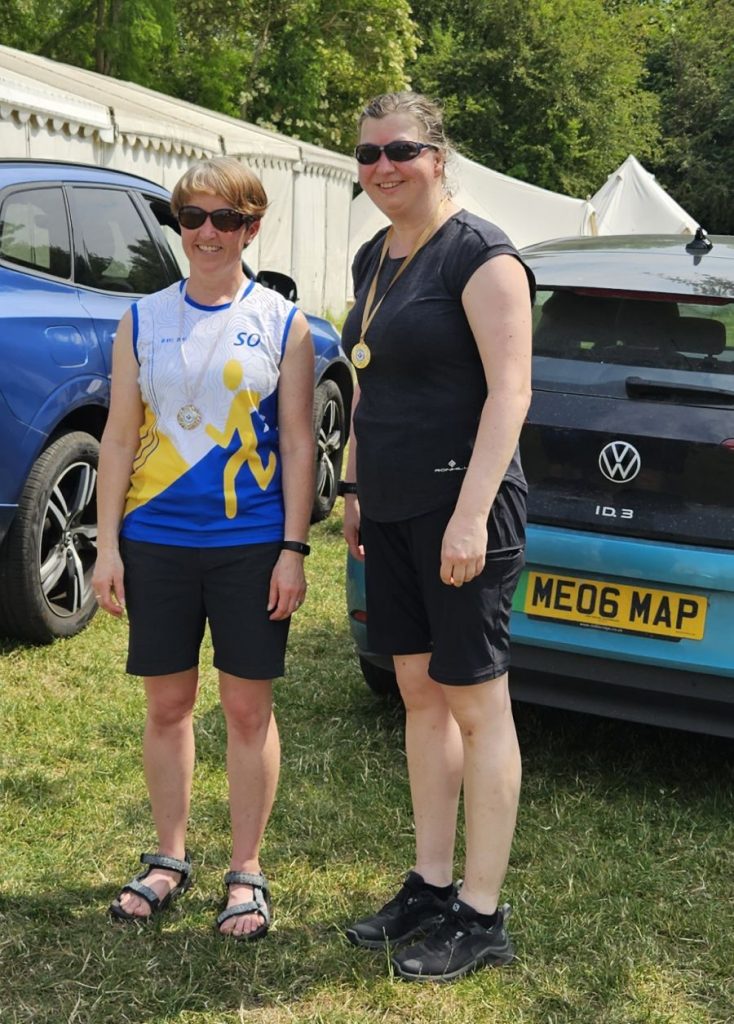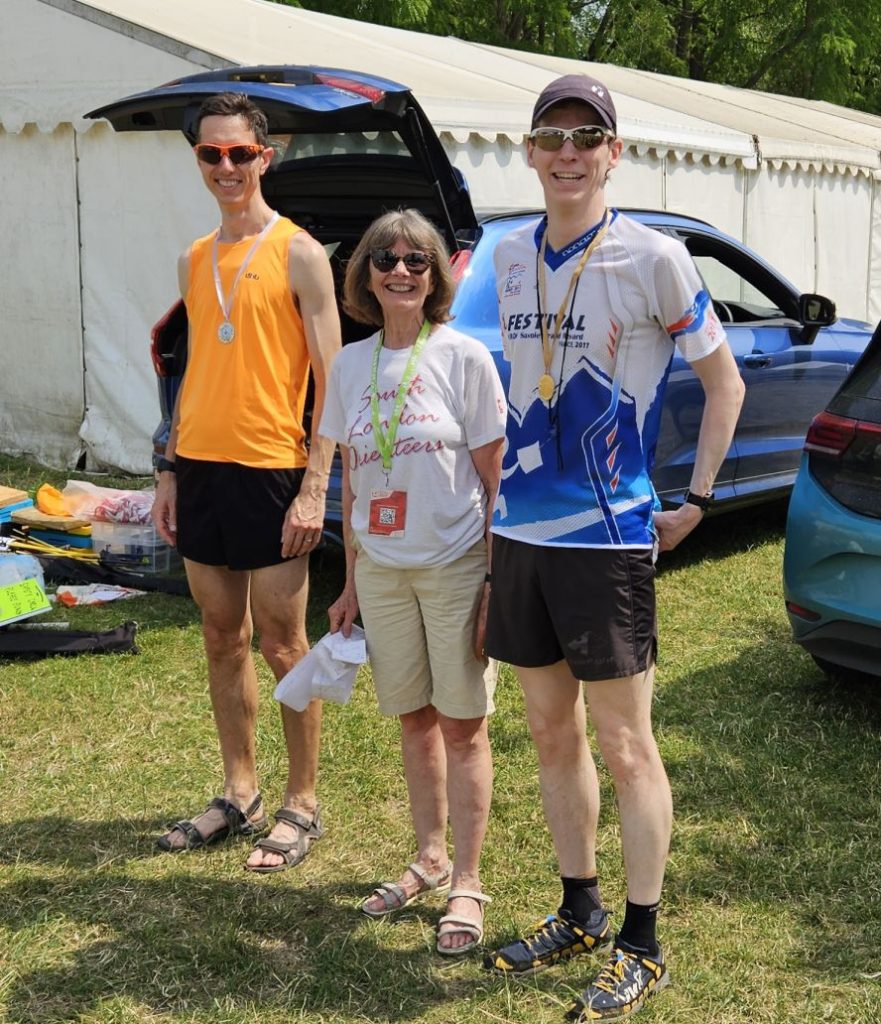 Medallists Summary
| | | |
| --- | --- | --- |
| OPEN (18-40) | MEN | WOMEN |
| GOLD | Michael Crone (South London) | Eadaoin McCavana (South London) |
| SILVER | Tim Scarborough (Mole Valley) | Sarah Scarborough (Mole Valley) |
| BRONZE | Daniel Hodson (Happy Herts) | Hannah Freeman (Happy Herts) |
| | | |
| --- | --- | --- |
| OVER45 (45-55) | MEN | WOMEN |
| GOLD | Antoine Pesenti (Dartford) | Heather Findlay (South London) |
| SILVER | David Dixon (Happy Herts) | Anna Chapman (Southdowns) |
| BRONZE | Nicholas Copper (Southern Navigators) | Nicola Adams (South London) |
| | | |
| --- | --- | --- |
| OVER60 (60-65) | MEN | WOMEN |
| GOLD | Simon Errington (Happy Herts) | Janet Rosen (Happy Herts) |
| SILVER | Peter Jones (Southern Navigators) | Sue Crickmore (Southdowns) |
| BRONZE | Neil Crickmore (Southdowns) | Eliza Hermann (Happy Herts) |
| | | |
| --- | --- | --- |
| OVER70 (70+) | MEN | WOMEN |
| GOLD | Don McKerrow (South London) | Beryl Pring (Saxons) |
| SILVER | Peter Martin (Saxons) | |
| BRONZE | Hedley Calderbank (Happy Herts) | |
| | | |
| --- | --- | --- |
| UNDER17 (14-16) | MEN | WOMEN |
| GOLD | Luke Bennett (Dartford) | no runners |
| SILVER | Timofey Zorin (South London) | |
| BRONZE | Ben Chapman (Southdowns) | |
| | | |
| --- | --- | --- |
| UNDER13 (10-12) | MEN | WOMEN |
| GOLD | Ralph Scarborough (Mole Valley) | Emma Chapman (Southdowns) |
| SILVER | Ben Seaston (Mole Valley) | Emily Waters (Southdowns) |
| BRONZE | Krum Yanev (South London) | Amelia Todd (London OK) |