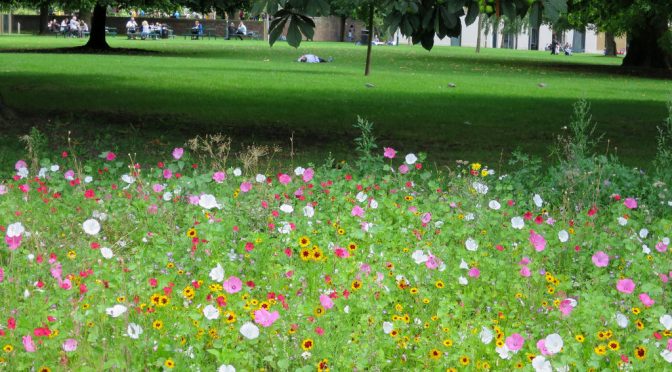 Waterloo Parks Results
Thanks to Don McKerrow for creating last night's great event in the part of London where our chairman Alan Leakey was born and brought up. And for putting out 29 controls in the afternoon thunderstorms, which cleared nicely for the first starters. And in the delightful pub The Tankard after the racing Alan was delighted to present Don with a framed map as a token of the club's appreciation for so much hard work for SLOW as Chairman, mapping officer, and winter night series co-ordinator, not to mention individual events such as this.
SLOW's London Park Series continues next Tuesday, and all Tuesdays afterwards until 24th July.
Results
Photo of Geraldine Mary Harmsworth Park courtesy of Alan Stanton on Flickr.