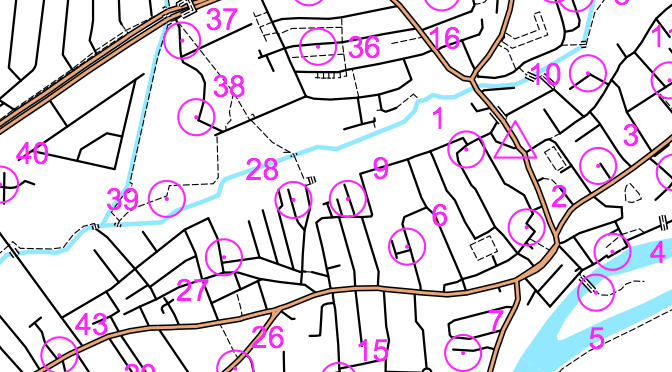 Clapton Street-O, Tuesday 15 September 2015
The first race in SLOW's 2015-16 Street-O series is on Tuesday 15 September 2015 in Clapton. This event will use electronic timing for the start and finish – please bring your SI card if you have one.
Like all our Street-Os, this a public race – all are welcome. Please RSVP to the event via Facebook to let us know you are coming – you can also see who else is coming here and post queries. If you are not on Facebook, please let the organiser below know you are coming so that the correct number of maps are printed.
Race Registration
At the Princess of Wales pub by Lea Bridge, a 10 minute walk from Clapton station. The pub serves food until 9pm.
Location
Clapton
Address
Princess of Wales, 146 Lea Bridge Road, E5 9RB
Latitude/longitude
51.5619, -0.0457
OS grid reference
TQ355865
Maps
Google Maps, OpenStreetMap
Getting There
The easiest way to get to race registration is from central London is take a London Overground train from Liverpool Street station to Clapton (on the line to Chingford). Then walk down Southwold Road and across the park. Trains leave every 15 minutes.
Special Notice
We are taking advantage of the daylight/twilight conditions to include significant sections of parkland and marshland/rough pasture as well as the Clapton street network. Sunset is at 7.15pm. You are strongly recommended to start before 7.15pm to maximise the amount of daylight (the marshland area is totally unlit and the parks may lock some gates from 8pm). If you start after 7.15pm, you should visit the parks/marshland (if you want to) in the twilight in the first half of your hour, or take a head torch.
Race Details
Entry fee is £1 for SLOW members, students and juniors; £2 for others.

| | |
| --- | --- |
| Registration | Between 1815 and 1930 |
| Start Times | Between 1830 and 1930 |
The Street-O format has clues located at various points on a simple map of the street network. You have 60 minutes (time trial format, i.e. starting at intervals) to visit as many of these as possible, in any order, and return to the finish. Some controls have higher points scores than others. Ensure that you allow enough time to get back to the finish to avoid heavy penalties on your score. This guide provides general information about street orienteering.
Don't forget to bring a pen to write down your answers to the clues as you go around, an SI card if you have one, and a watch so that you aren't late back! You may find a torch/head-torch and compass useful too, although many don't take one.
All competitors take part at their own risk. You MUST be over 16 to take part in this event, unless you are accompanied by a parent or guardian. This is a condition of our insurance.
Results will be available on the SLOW website shortly after the event. Check the 2015-16 series page for more information.
Organiser/Planner: Oliver O'Brien,