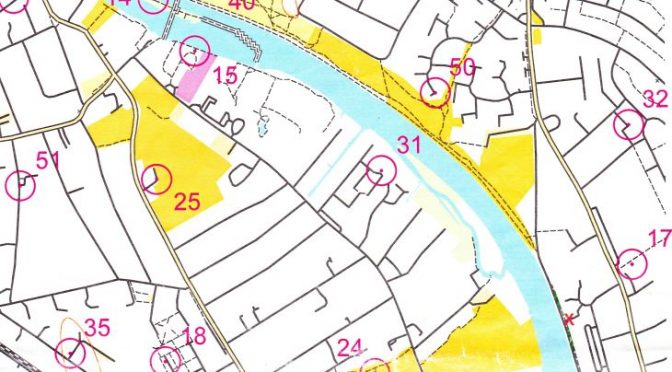 Kennington Street-O, Tuesday 12 October
The first Street Orienteering Race for the 2021-22 series will be held in Kennington on Tuesday 12 October. Do join us for an evening of checkpoint hunting and socialising! It has been a long time since Street-O has been held at a pub, so it will be a great chance to catch-up with everyone. Bring along your friends and family! Beginners are also welcome- the start of a series is a great time to see some new faces. All are welcome.
If you plan on coming, please fill in the Google Forms!
Important note: The course has been set up in MapRun6. If you have not done so already, please switch from MapRunF to MapRun6. You'll need to install MapRun6 your smartphone.
Race HQ
Our meeting point this time is The White Bear pub, which is a 5 min walk from Kennington tube station on the Northern Line. We'll have an area for bag drop.
The White Bear serves great pub classics and has a wide selection of real ales, craft beers and wines. It also has a lovely beer garden. Do stay for a post-race chat afterwards.
Location
Kennington
Address
The White Bear, 138 Kennington Park Rd, London SE11 4DJ
Latitude/longitude
51.4869, -0.108
OS grid reference
TQ314781
Maps
Google Maps, OpenStreetMap
Race Details
Entry fee is £2 for SLOW and LOK members, students and juniors and £4 for others.
The entry fee provides you with a specially produced street map showing the control points you need to find, and also inclusion into the Street-O series. You'll need to bring running gear and your phone with MapRun6 app installed (or Garmin watch with MapRun6 – MapRunG link set up). A watch will be useful to keep within the time limit (so that you don't have to keep checking your phone). As it will be getting dark, it is worth wearing hi-visibility clothing and bringing a headtorch to make map-reading easier.
Like all our Street-Os, this a public race – all are welcome. Please fill in the Google Forms to minimise admin on-the-day. You'll just need to pay on the day.
| | |
| --- | --- |
| Registration | Between 1815 and 1915 |
| Start Times | Between 1815 and 1930 |
Format
We'll be using the same 'score' format as previous years, where you have an hour to collect as many points as possible. Using the map provided, find controls in whichever order you like, collecting 10 points for each control starting with a 1, 20 points for each one starting with a 2 and so on. If you're late, the penalty is 30-points per minute (or part minute) late.
1. If you haven't already, please install MapRun6 on your phone.
Important note: We are upgrading to MapRun6 from MapRunF. If you have not done so already, please install MapRun6 on your smartphone. Once installed, you need to enter a small amount of personal information – name and so on – to identify yourself in the results system. MapRun6 has enhanced responsiveness in getting an initial GPS fix and getting the best possible tracking throughout the run compared with MapRunF, and also has some new event set-up options for the organisers.
2. Download the race from UK > South London > StreetO > Kennington Oct21 PZ. If you'd like to run with a Garmin watch instead of your phone, follow these instructions as well.
3. On the day at the start, you'll be given the map, clue sheet and event PIN. Press 'Go To Start' in the app. Enter the PIN 2053.
4. Once the app starts the time, find controls in whichever order you like (there should be a beep each time).
5. Make sure you're back within the hour to avoid a 30-point penalty per minute (or part minute) late. Done!
Important note: Do not run past the start/finish (at the pub) partway around your course (unless actually finishing), because the App will assume you've finished and stop your time.
All competitors take part at their own risk, and because of our insurance any under-16s must be accompanied by a parent or guardian.
If you have any questions, do ask them on the SLOW Facebook or email the organiser Vinh-Phuong on