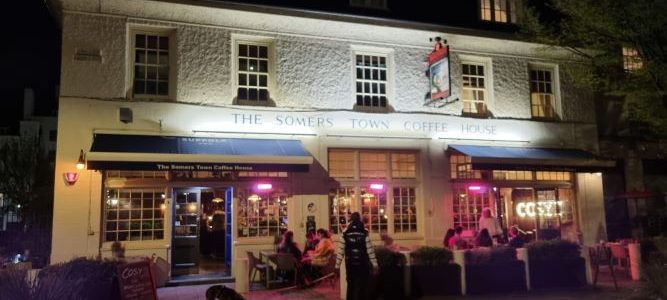 King's Cross Street-O Results
** Results v2 and series results uploaded Wednesday 20th **
Well done to everyone who attended the King's Cross Street-O. It was the largest turnout of this series. Iris planned a great event taking in the various interesting sights in the area. Well done especially to those who had their first go at orienteering. Do come along to our next Street-O event- the series finale in Hammersmith.
Final Results (including adjustments)
Get in touch with

for any further results enquiries.
Achievements
Congratulations to Michael who won the race and was the only person to run faster than 4min/km average. He also won the OK Nuts Trophy at SLOW's Leith Hill event on Sunday.
Congratulations to Ryan who has won the men's series with a race to spare. No other runner can catch his series score.
Well done to the 33 people who came along to their first Street-O event of this series.
Well done Ben, Michael, Ralph, Alex, Rosie, Teresa, Michael, Cameron, Adrian and Barbara who achieved their highest series points in the current series to-date.
Future events
The final Street-O event this year is on 10th May in Hammersmith.
If you like Street-O then you will like classic urban orienteering races. Pencil the "London City Race Weekend" Saturday 3rd September – Sunday 4th September into your calendars. SLOW's flagship urban event is on Saturday in the City. This will be accompanied by LOK's Sunday event back in King's Cross but the map will be different to a Street-O map.