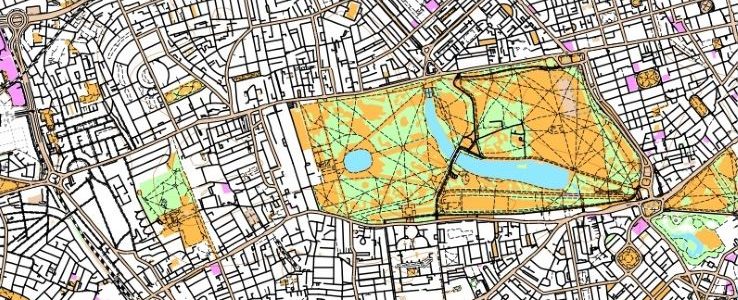 Notting Hill Street-O Results
It was another great Street-O event. Thank you Dany for planning a great course and setting lots of interesting clues. Thanks to all the helpers too.
The race results are here and the series results after 6 races is here. For any results queries, email

. Not many people were caught out with the time limit today and the total penalties were not too high. Top marks goes to Yordan for a finishing in 59:59.
Andrew Fargus was top of the results by quite a margin. Lizzie Broughton topped the women's competition also by quite a margin.
Details for the next Street-O on Tuesday 11th April will be posted soon. Do come along again if you enjoy today's event.
There is a preliminary post for SLOW's large annual urban race. If you like Street-O then you will like this. It will be on Saturday 16th September so please save the date. There will also be accompanying races making it a fun weekend of orienteering.