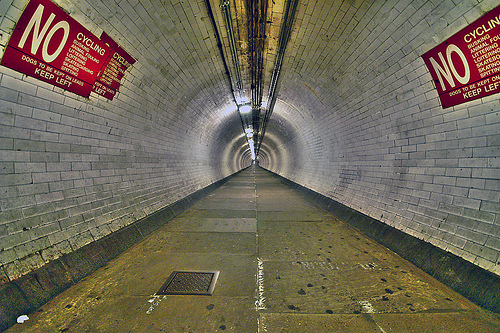 Special Note on Travel for the Isle of Dogs Street-O
The Greenwich Foot Tunnel will probably be closing at 9pm for repairs on the evening of the race. The alternative route back to Greenwich from the event is via the DLR, however this does not accept bikes. Cyclists needing to return to Greenwich after the event are advised to run early and leave before 9pm to avoid a potentially lengthly detour. As an alternative, Thames Clippers, which allow cycles on board, will be running a specially subsidised evening service between Masthouse Terrace Pier and Greenwich Pier.
Before 9pm, it is possible that, if the lifts are operating, the stairs may be closed (or vice versa).
Pictures by Nick Garrod and Akanekal, licensed under Creative Commons.