Street-O is Returning for 2011/12!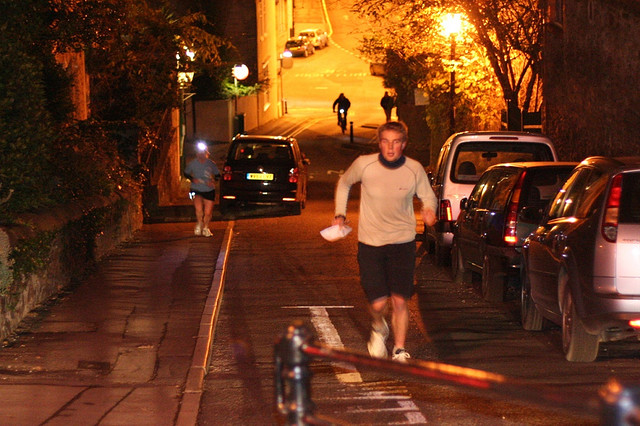 Now that the summer Park Race series has finished and September is nearly here, it's time to look forward to SLOW's 2011/12 Street-O series! The full provisional schedule of events is now available. This year the series has been expanded to 9 races (once a month from September 2011 through to May 2012), with your best 5 scores over the series counting for the overall results. The league table scoring has changed slightly to accommodate the often large turnouts.
The first event is planned for Tuesday 13th September (a few days after the City of London race) in Rotherhithe – full details for this race will be posted on SLOWeb very soon.
If you haven't done one of these races before then come along and give it a go – it is a combination of orienteering and urban street racing, with a very competitive league series over the year. Full details are on the general page to explain how it all works – but feel free to series coordinator Paul Nixon at

if you want any more information in advance.
Photo by xtophe80 on Flickr. Text by Paul Nixon.