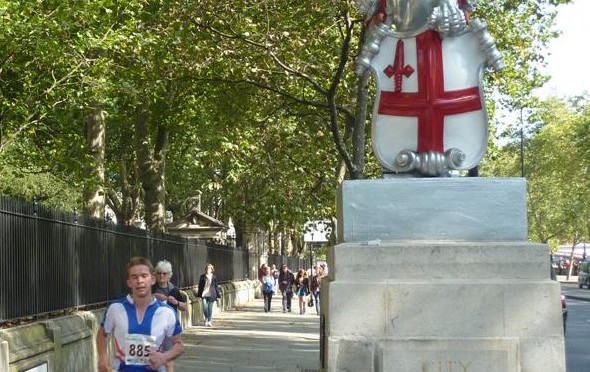 12th London City Races
20th 21st 22nd September 2019
SATURDAY RESULTS now published
VERSION 3 of FINAL DETAILS – published Monday (16th) evening.
Contains extra information on the News items below, plus a detailed explanation of the mapping of stairs in the Barbican for Saturdays event.
Startlist on SiEntries
FRIDAY
Details about Friday's EOD and number of maps and start blocks can be found here: http://londonorienteering.co.uk/events/middlesex-university-friday-20-september-2019/
SATURDAY, City of London – TRAVEL
There are extensive closures on the Underground on this date and the Circle, Hammersmith & City and Metropolitan Lines will not be running through nearby stations. There is more information in the latest version of the Final Details but in particular note that Barbican Station will be closed all day.
Refer to the TfL website for travel updates
Unfortunately, it has not proved possible to arrange for the on site café to be open for the event. Bring your own refreshments or make use of the large number of nearby venues
SUNDAY, Greenwich Park
Due to timing constraints imposed by the Royal Parks the maximum number of competitors on each course is restricted to 136. As a result, for EOD we have:
Course 1 – 19 maps available
Course 2 – full
All other courses; between 5 and 12 maps available per course
EOD will be welcomed on a first come, first serve basis at the Event Centre on Sunday, so come early!
A previous map of Greenwich Park can be found here: http://www.dfok.co.uk/index.php?limitstart=8&oo=312
Greenwich Park is also out of bounds to competitors for parking. There is limited parking in the residential streets north and south of Greenwich High Road accessed from Norman Road (SE10 9QZ) and Egerton Drive (SE10 8UH) respectively but check carefully where you park as many places are for residents only. The Sainsbury's Local on Greenwich High Road has parking at £2.50 per hour and there is a car park behind Greenwich Picture House and metered street parking nearby, both at £1 for each 20 mins. Wardens monitor the parking restrictions closely including on Sundays.