20th 21st 22nd September 2019
1 City, 3 Races, = 1 Great Weekend of Orienteering
Welcome once again to the triple delight of the London City Race Weekend. This year we offer you three sharply contrasting areas to challenge your orienteering skills.
Our apologies for the late opening of entries for these events. However, we have had major access issues with 2 of our planned areas and needed to get solutions in place before we took entries. Having said that, entries are now open via SI Entries.
Summary

20th September, Friday Evening –
Middlesex University, Hendon Campus

21st September, Saturday –
City of London including the Barbican. With new areas of the city mapped for the 1st time.

22nd September, Sunday Morning –
Greenwich Park and surrounds
Note that the location of both Friday and Saturday's events are changed from the initial publicity.
The Closing Date for online entries is Sunday 15th September.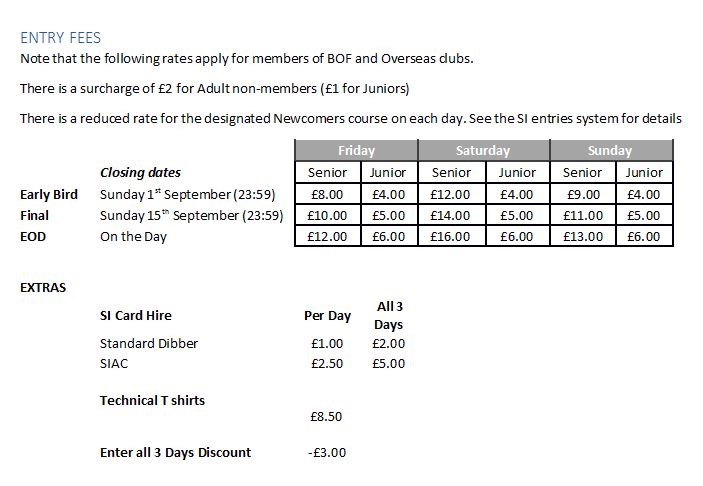 All races will use SI Punching, with controls activated for contactless punching. You can use either a contactless or a non-contactless SI card. SI cards are available for hire: Contactless (£2.50) and non-Contactless (£1). Please reserve them when you enter.