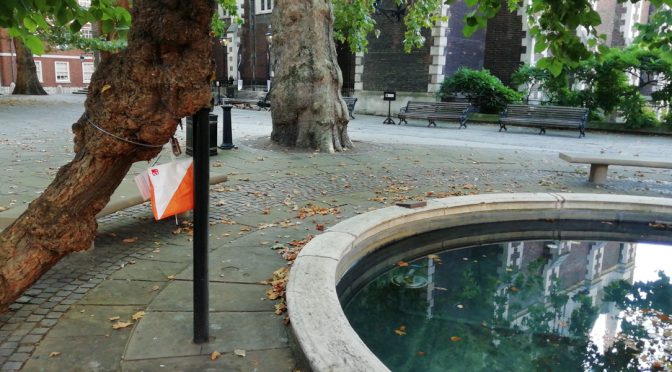 Results from the 12th London City Race
Results from the 12th London City Race which took place in the City of London on Saturday 21 September 2019, have now been published.
Update 1 (Sunday evening): The results were first published on Saturday evening and have been updated/finalised on Sunday evening. Note that Routegadget lists the preliminary results.
Update 2 (Tuesday lunchtime): The Men's Ultravets course and results are now correctly shown on Routegadget.
Amendments to results
Unfortunately a number of courses were affected by the unexpected blocking of a road for part of the morning. The legs which were impacted by this have been removed from the results:
Course 1 Leg 24-25, Course 2 Leg 17-18, Course 3 Leg 25-26, Course 4 Leg 13-14, Course 5 Leg 23-24, Course 7 Legs 2-3 and 3-4, Course 11 Legs 7-8 and 8-9. We hope that this didn't affect your run too badly. We are also aware that the Women's Elite map had part of the control descriptions obscuring a possible route choice – our apologies for this. Alan Rosen (Controller)
For result queries please contact the organiser, Alan Leakey, at

.
Partner Events
Results from the Friday campus sprint that kicked off the London City Race Weekend at Middlesex University, are published by organisers London Orienteering Klubb here. Results from the Greenwich Park and Urban Race which closed the weekend are on the DFOK website.