City Race 2020
UPDATE 17th June
The 2020 London City Race is cancelled.

Given the current situation in England with Covid-19, and the impact of ongoing restrictions when applied to an urban environment, we have reluctantly concluded we are sorry we must cancel the London City Race weekend for this year.
We are making provisional arrangements for a 'forest' event to be held on Holmwood Common, near Dorking on Sunday 13th September as a substitute, should regulations allow. Some of the courses are planned!
2021
Preparations are already underway for a relaunch of the London City Weekend in 2021.
Provisional details:
Friday 3rd September – a prologue race, as yet undecided.
Saturday 4th September
Classic distance urban event in Westminster and the City of London, with Start and Finish close to the Aldwych.

This will make the most of the complex alleys and courts of the Temple.
Sunday 5th September
A middle distance race in the new development at King's Cross. This is also fairly described as "complex". Organised by our friends at London Orienteering Klubb.
UPDATE 17th March
With the situation regarding the coronavirus pandemic it is not now clear if this race will go ahead. It will take some time for the situation to become clear.
Results from last year's race
.
Original Announcement
Here are preliminary details for the London City Race 2020 which we are delighted is one of nine races in the 2020 Euro City Tour.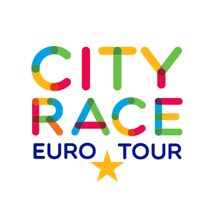 The race is on Saturday 12th September 2020, in a complex residential area with scattered parks. As usual for the City Race the map is at 1:5000 and we have extended it from previous years. Longer courses will visit the newly mapped area.

The station nearest to the event centre is Canada Water, south of the river in the old Surrey Docklands.

Canada Water (Wikipedia)
Heading photo: thanks to Steve Rush: it's from his set of the 2018 race.
Courses

Men's Elite
Women's Elite
Men's Open
Women's Open
Men's Veteran (M40+)
Women's Veteran (W40+)
Men's Under-21 (M20-)
Women's Under-21 (W20-)
Men's Super-Veteran (M55+)
Women's Super-Veteran (W55+)
Men's Ultra-Veteran (M65+)
Women's Ultra-Veteran (W65+)
Men's Hyper-Veteran (M75+)
Women's Hyper-Veteran (W75+)
Junior (M/W16-)
Children (M/W12-)
Tourists & Newcomers
Accompanying races
Chigwell Orienteering Club are organising a race on Friday 11th evening in Stratford, including the Olympic Park.
London Orienteering Klubb are organising a middle race on Sunday 13th morning in a complex area of new development at King's Cross.