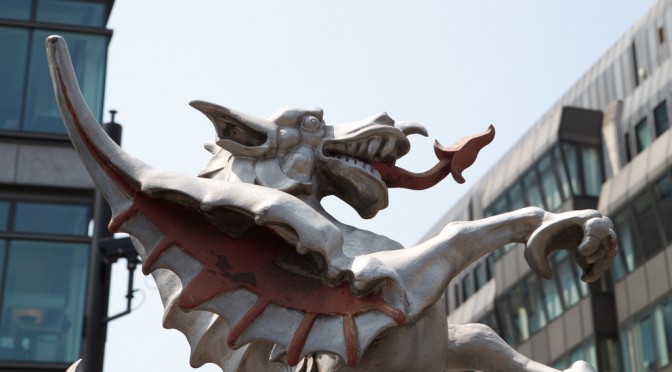 London City Race 2014
Entries have closed for the London City Race 2014, the 7th edition of the race, which takes place on Sunday 21 September. This page has been updated with the final details and start times.
View final details document (PDF).
View start times.
Courses
See the final details PDF (link above) for control numbers, scale and the name of your start.
Men Elite – 8.8km
Women Elite – 7.3km
Men Open & Euro Youths Men (M18 & M20) – 7.1km
Women Open & Euro Youths Women (W18 & W20) – 5.9km
Men Vets (M40+) – 7.2km
Women Vets (W40+) – 5.3km
Men Supervets (M55+) – 5.8km
Women Supervets (W55+) – 3.9km
Men Ultravets (M65+) – 4.4km
Women Ultravets (W65+) – 3.2km
Juniors (M/W16-) – 3.5km
Children (M/W12-) – 1.3km
Newcomers – 3.6km
Course lengths are measured "straight-line".
Please note that the Supervets and Ultravets age definitions have changed for this year, and there are two new categories "Euro Youths" for M/W18-20s. You must be 16 or over on race day in order to enter any course other than Juniors (M/W16-) or Children (M/W12-).
Race Arena
The race arena this year is at the City of London Girls' School, based in the Barbican Estate complex – the most technical area for orienteering in the City of London. The location is the same as in 2011. Access is from Fore Street to the south-east ONLY – do not walk through the Barbican Estate to reach the race arena. The nearest tube station is Moorgate (Northern, Circle and Hammersmith & City lines. No Metropolitan line service). Barclays Cycle Hire docking stations are nearby. NO special event car parking, use public car parks in the City.
Location
City of London
Address
City of London School for Girls, Fore Street
Latitude/longitude
51.5191, -0.0946
OS grid reference
TQ323817
Maps
Google Maps, OpenStreetMap
Partner Races
City Race Euro Tour
The London City Race is this year the first race in the new City Race Euro Tour series – with prizes for the top competitors in each course. The other races in this year's series are: Porto (3-5 October), Edinburgh "Race the Castles" (11-12 October) and Barcelona (1-2 November). There will be series prizes for the top 3 competitors in each of the following ranking classes – best of 3 races of the 4 to count to the overall ranking: Junior (16-), Euro Youths (20-), Men/Women Elite (not Open), Vets (40+), Supervets (55+), Ultravets (65+).
Guildford City Race
On Saturday 20 September (the day before this year's London City Race) Guildford Orienteers are holding the Guildford City Race. Guildford is easily accessible by train from London – it takes 35 minutes to travel from Waterloo to Guildford.
Brussels City Race
Two cities in one day! The inaugural Brussels City Race takes place on the same day as London, but you can do both! Ask for an early start time when entering the Brussels City Race, and a very late start time when entering the London City Race. Travel on the 11:56 Eurostar between the two cities – Brussels Midi station is only 900m from the Brussels City Race arena, and London St Pancras International station is less than 2km from the London City Race arena. Last start times for the London City Race will be held open if necessary.
General Information
ENTRIES ARE CLOSED. The race will use SportIdent (SI) electronic timing. If needed, SI cards will be available for hire when you enter, for collection/return on the day. Start times are from 1030 to 1330.
Further Information
View final details document (PDF).
View start times.
For further information, please contact organiser Vince on
For queries specifically relating to entries, please contact entries secretary Nigel at
Results and photos from previous editions of the London City Race.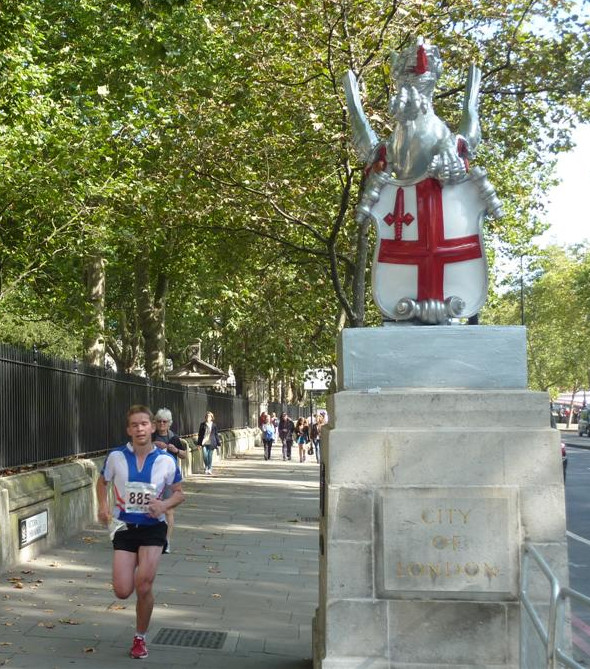 Photo credits: Top photo by Tom Page on Flickr. Bottom photo by Jake Condor.