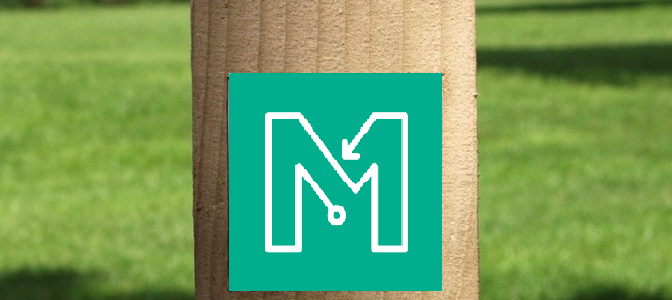 Mountain Bike Virtual Orienteering Courses
SLOW has set up a number of virtual orienteering courses (VOCs) for you to practice and try out for fun. You'll need to download the MapRun app to your phone and print out the A4 1:25,000 maps and descriptions from the links below. It's handy to mount the map on your handlebars but not essential. Cardboard, bulldog clips and cable ties or velcro straps can help. Your phone can remain in your pocket or bag while you ride. The courses are set using MBO Score format where your goal is to score as many points as possible in the time limit selecting your own route as you go.
Courses
Using MapRun, these are timed courses with penalties of 3 points per minute over the time limit. No code is required to open them. Start/Finish location is fixed. It is recommended that you preload the course where you are certain of having a network connection.
Select Event from folder: UK / South London / MTBO / !Virtual. Press "Go to Start" when you are at the start and the timer will start immediately. Don't ride past the finish mid course. Courses will work in MapRun6 or MapRun (version 7).

RISK ASSESSMENT / INSURANCE
Please manage these courses as you would any other ride for individual exercise / training. Make your own assessment of risks, and consider how to mitigate including arranging any personal insurance.
MapRun Instructions
Download MapRun (latest version) and sign up. Press "Select Event" and navigate to the folder UK/South London/MTBO/!Virtual then select your chosen course which will download to the phone.
Once you're ready, select "Go to start" and start riding. When you get to the first control the App will beep and the recording will start.
To finish you must go back to where you started to end the recording. Don't ride past the finish mid course.
You are likely to need to slow down or stop at a control point and make sure that the App beeps. The GPS signal may vary slightly or be affected by tree cover so may take slightly longer to catch up in such places.
If you have MapRunF installed, uninstall it before installing MapRun.
Tips for running the MapRun App
It's recommended that you select and download events on a reliable network before arriving at the start point.
The default Alert Sound should be audible and clear but you can check and change it if required in "Options and Settings". There are usually multiple sound settings on Android and iOS phones and only one of these affects the beep. They are accessible from the phone's sound settings or often a small icon such as 3 dots, filter or speaker that appears when the volume button is pressed.
When you first set up the app and it requests permission to use the phones location services make sure the permission is "All of the time". This is likely to be the setting in the majority of cases without any need to do anything. A couple of people have found it set to "When using the App" which results in the phone taking a long time to detect checkpoints and showing straight lines on the GPS track.
Once the app has detected the GPS satellites, the bar at the bottom of the app will turn green. If the app doesn't register CPs and the bar at the bottom remains red, you may not have given the app full location permissions. This can be fixed in Settings – Apps (Android) or Setting – Privacy – Location Services (Apple).
See Permanent and Virtual Orienteering Course page for further information.