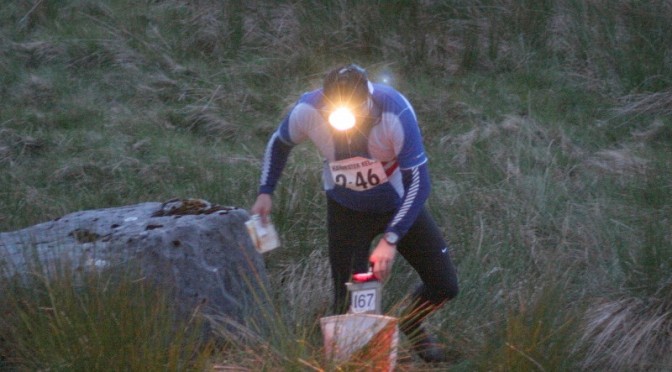 SLOW Night-O Series 2016-17
SLOW's Night-O series returns for 2016-17 with a series of five races from early November to March.
Event Schedule
The events typically take place on the fourth Tuesday of the month, with the notable exception of the first event on 1 November. The full schedule for 2016-17 is set out below.
Full details on each event are posted on the SLOW website, a couple of weeks before the event. If you would like to contact any of the organisers, email the series coordinator Don McKerrow at

to be put in touch.
The entry fee is £2 for SLOW members, students and juniors; £3 for others. The races use SI electronic punching with SI cards available for free for those who do not have their own. A small number of headlamps are also available to borrow for free but you need to e-mail the organiser in advance of each race to reserve one.
Series Results
League series points are scored at each event, with 100 for the winner, 99 for 2nd place, 98 for 3rd, down to 1 point for everyone who finishes 100th place or lower. The organiser of the event scores points equal their best at any other race in the season. Men and women are included in the same combined results table for each race, and overall, but women's positions will be highlighted in the results.
The overall results will be based on your best three scores in the series, and there will be prizes for the leading man and leading woman over the series. In the event of a tie, head-to-head results will be used.