Trail Challenge 2011
Sign up for notifications by email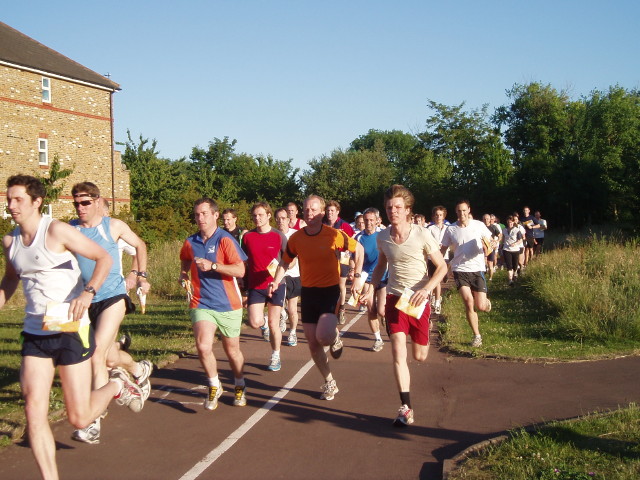 A TRAIL CHALLENGE is a mass start cross-country race over tracks and trails with a difference. The course is not marked out by marshals but is instead defined by checkpoints that are marked on a professionally made colour map. The TRAIL CHALLENGE arises from choosing the fastest route between them.
Further Enquiries
Please email

.
You can also sign up for notifications by email.
Competitors take part in these race at their own risk. Entries and results will be processed by computer, your entry will be taken as agreement to this. The competition is run under the rules and guidelines of, and sanctioned by, British Orienteering.
Previous Series
2010: May – Bushy Park, June – Ham Riverside, August – Richmond Park, September – Richmond Park (H/M)
2009: May – Bushy Park, June – Ham Riverside, August – Richmond Park, September – Richmond Park (H/M)
2008: May – Bushy Park, June – Ham Riverside, August – Richmond Park, September – Ham/Richmond Park (H/M)
2007: May – Bushy Park, June – Ham Riverside, July – Ham Riverside, September – Richmond Park (H/M)
2006: May – Ham Riverside, June – Epsom Downs, August – Richmond Park, September – Ham/Richmond Park (H/M)
2005: January – Wimbledon Common, March – Bushy Park, May – Ham Riverside, June – Epsom Downs, July – Wimbledon Common, October – Richmond Park (H/M)
2004: May – Richmond Park, June – Ham Riverside, July – Wimbledon Common, October – Ham/Richmond Park (H/M)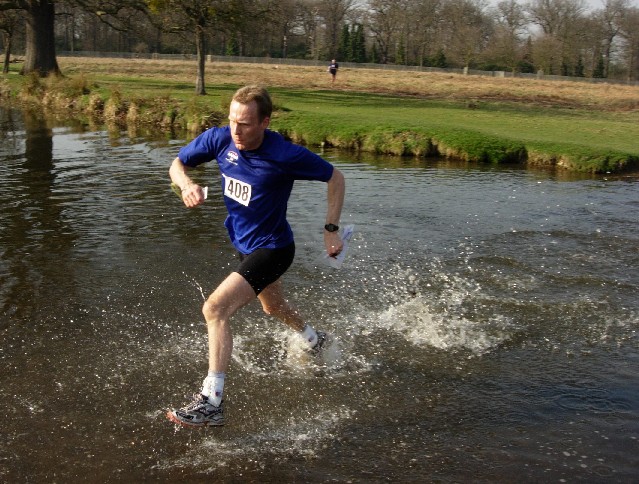 Top: Start of the 10K race at the 2009 Ham Riverside Trail Challenge. Above: An optional river crossing during a Bushy Park Trail Challenge race